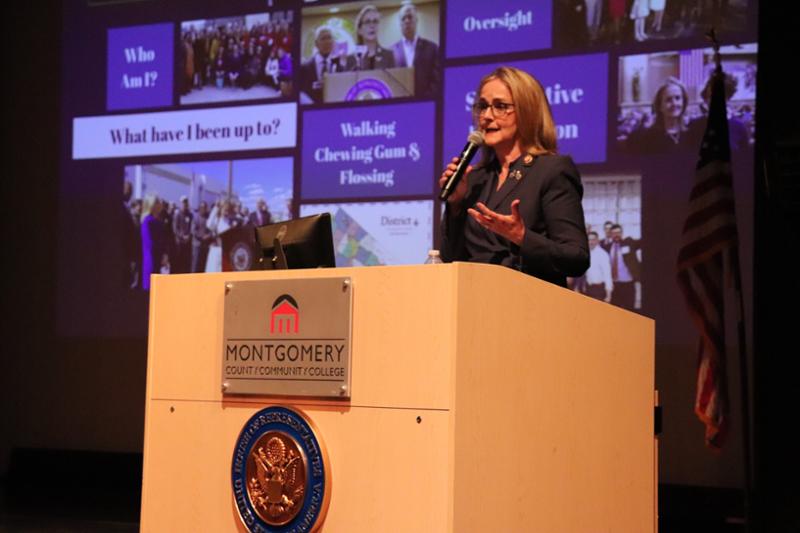 WASHINGTON – Today, the House of Representatives passed Rep. Dean's amendment to H.R. 3351, increasing funding for Community Development Financial Institutions (CDFI) from $3 million to $6 million in the coming fiscal year. This funding will allow CDFIs to offer increased financial and technical assistance for people with disabilities. The amendment passed by a vote of 373-51.
People with disabilities and their families face a range of financial challenges that often go unappreciated. In particular, they encounter barriers accessing traditional financial services, accumulating wealth, and obtaining financing to buy a home, pay for an education, start a business, or buy an accessible vehicle. People with disabilities also face obstacles to participating in the workforce, earn less on average than people without disabilities, face higher debt-to-income ratios and greater expenses, and are more likely to be unbanked or underbanked.
"Roughly one in three Americans with a disability lives in poverty – more than twice the average rate," said Rep. Dean. "It's time to address these challenges by building a more inclusive financial sector."
Community Development Financial Institutions are well-positioned to tackle these challenges. CDFIs serve low-income populations, including people with disabilities, by providing access to affordable financial products and services – as well as assisting with housing, transportation, education, and employment. Crucially, CDFIs offer low-interest loans that enable individuals with disabilities to meet their own specific needs – and to live life in the way they choose.
"We are thrilled that we will be able to help more individuals with disabilities purchase the assistive technology they need through more flexible and affordable consumer financing," said Susan Tachau, CEO of the Pennsylvania Assistive Technology Foundation. "This past year, we were able to help 320 Pennsylvanians with loans worth $2 million, and now we will have an opportunity to help even more Pennsylvanians, making it possible for people with disabilities to actively participate in their communities, work, live in their own homes, and communicate with family and friends. This is a very exciting opportunity."
"These funds will make a tangible difference in the lives of our family members, friends, and neighbors," said Rep. Dean. "Today's vote reflects our commitment to building a financial system that helps everyone flourish, one that works for the benefit of all."
Today's appropriations bill now goes to the Senate for consideration.
###

Matt Bieber: matt.bieber@mail.house.gov, 202-251-5643