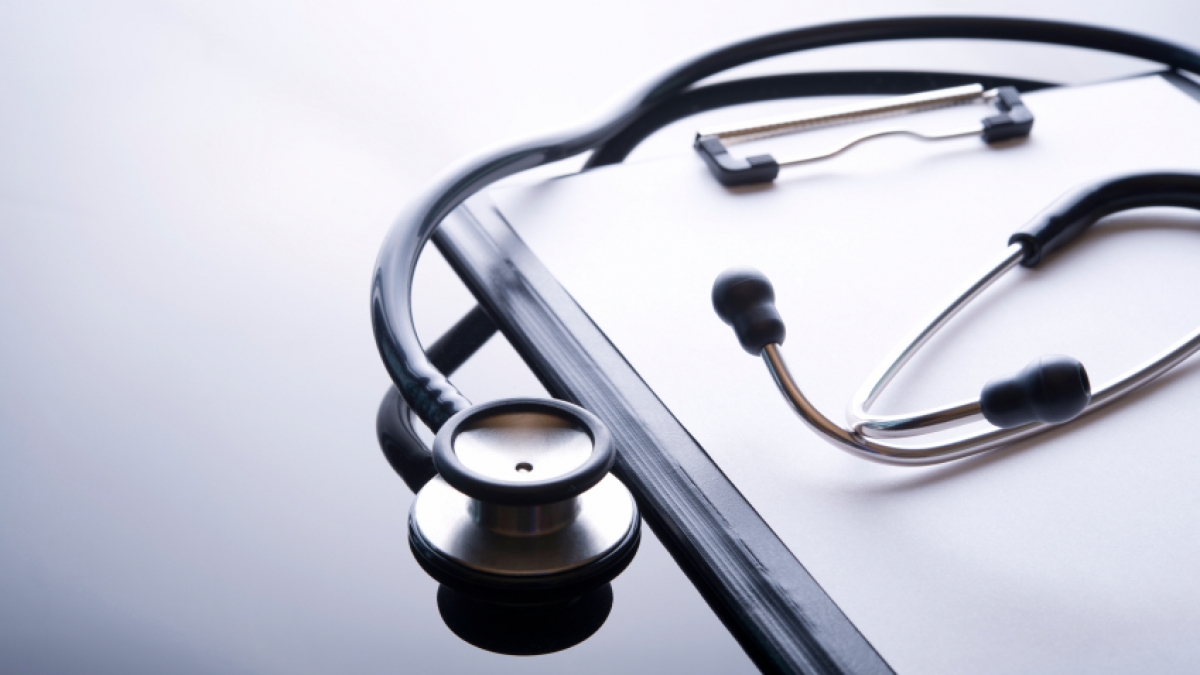 Rep. Dean supports universal, affordable high-quality healthcare.
Defending the Affordable Care Act and Expanding Care
The Affordable Care Act (ACA) and Medicaid expansion have meant health coverage for tens of millions of Americans – including more than a million Pennsylvanians.
Since her first day in Congress, Rep. Dean has fought to defend the ACA against a lawsuit and repeated attacks from the administration. She also voted to pass H.R. 987, the Strengthening Health Care and Lowering Prescription Drug Costs Act, a bipartisan package of seven bills focused on eliminating barriers to health care. H.R. 987 boosts patients' access to coverage by defending protections for pre-existing conditions, supporting state-based marketplaces, and funding outreach and enrollment efforts. The bill also aims to lower the cost of prescription drugs by bringing generic medications to market more quickly.
The Opioid Crisis
Rep. Dean is working hard to address the opioid crisis and America's broader drug overdose epidemic, which now claims 70,000 lives each year. She is a member of the bipartisan Freshman Working Group on Addiction, and she speaks regularly about the importance of destigmatization and increased funding for treatment.
Suicide and Gun Violence Prevention
Rep. Dean is keenly focused on America's suicide problem. In her first seven months in office, she partnered with Republican Rep. Guy Reschenthaler (PA-14) to pass the STOIC Act, which allocates funds for suicide prevention efforts in police departments across the country. The bill was signed into law on July 25, 2019.
Gun violence also exacts a heavy toll on Americans' health and wellbeing. Firearms kill 40,000 Americans and wound 134,000 more each year – to say nothing of the trauma these incidents cause for our communities. Rep. Dean seeks to address this scourge by passing common-sense gun safety legislation, including universal background checks and a red flag law. In fact, the House has passed two bills – H.R. 8 and H.R. 1112 – that would close loopholes in the background check system and make it more difficult for prohibited purchasers to obtain firearms.
Women's Reproductive Health
Rep. Dean unequivocally supports the right of women to make intimate medical decisions in consultation with their doctors. She has spoken out against the Trump administration's efforts to force Planned Parenthood to withhold medical information, and she is a co-sponsor of the Women's Health Protection Act of 2019, which protects a woman's ability to determine whether and when to bear a child – and defends the rights of healthcare providers to provide reproductive health services.
Rep. Dean is also a co-sponsor of the Reproductive Rights are Human Rights Act of 2019, which directs the State Department to record information on reproductive rights in its human rights report.
PFAS
Perfluoroalkyl or polyfluoroalkyl (PFAS) chemicals are linked to a range of health consequences, including certain types of cancers and impaired immune system performance. The chemicals have long been used in a range of consumer products, and the military continues to use aqueous film-forming foam (AFFF) in firefighting training exercises. Across the country, these chemicals flow from military bases into community water supplies, exposing tens of millions of people to health risks.
In Pennsylvania's Fourth Congressional District – Montgomery and Berks Counties – the epicenter of the PFAS problem is Naval Air Station Joint Reserve Base Willow Grove, where unchecked contamination continues to harm surrounding municipalities. In May, Rep. Dean toured the base with members of the Congressional PFAS Task Force and witnessed this ongoing contamination.
In Congress, Rep. Dean is leading the fight to protect communities from PFAS. She is a founding member of the bipartisan PFAS Task Force, and she has introduced H.R. 2600, the Toxic PFAS Control Act, to list and regulate PFAS chemicals under the Toxic Substances Control Act (TSCA). This bill would phase out PFAS by banning the manufacturing and processing of these chemicals, while also requiring the Environmental Protection Agency (EPA) to regulate their disposal.
In July, the House of Representatives also passed the National Defense Authorization Act (NDAA), including two amendments sponsored by Rep. Dean that address PFAS water contamination.
Rep. Dean's first amendment provides an additional $5 million to the Centers for Disease Control and Prevention's (CDC) Agency for Toxic Substances and Disease Registry (ATSDR) to conduct the nation's first PFAS health study, authorizing a total of $15 million for this critical research.
Rep. Dean also led a letter in support of the Pennsylvania Department of Health's (PADOH) grant application, and the CDC selected Montgomery County, Pennsylvania as one of just seven sites for the nationwide study. Montgomery County will receive $1 million in grant funding.
Rep. Dean's second amendment to the NDAA phases out the Department of Defense's (DoD) use of AFFF by 2025—reducing PFAS contamination and protecting our communities.
The amendment also limits DoD's ability to use waivers – from 6 years to 1 year. Currently, DoD can use waivers that allow the use of AFFF up to 2035 – almost a decade longer than Rep. Dean's phase-out provision would allow.
Along with Rep. Andy Kim (NJ-03) and Rep. Xochitl Torres Small, (NM-02), Rep. Dean has also introduced H.R. 4295, the Protect Our Military Children Act, a bill that will require the Department of Defense to carry out blood testing services for children living at military facilities and track levels of PFAS chemicals.
In addition, Rep. Dean is working with other Members of Congress to pressure the Environmental Protection Agency (EPA) to establish an enforceable Maximum Contaminant Level for PFAS – an essential element in any effort to combat our water contamination challenge.
More on Health
August
2021
June
2021
April
2021
March
2021
February
2021
January
2021
December
2020
November
2020