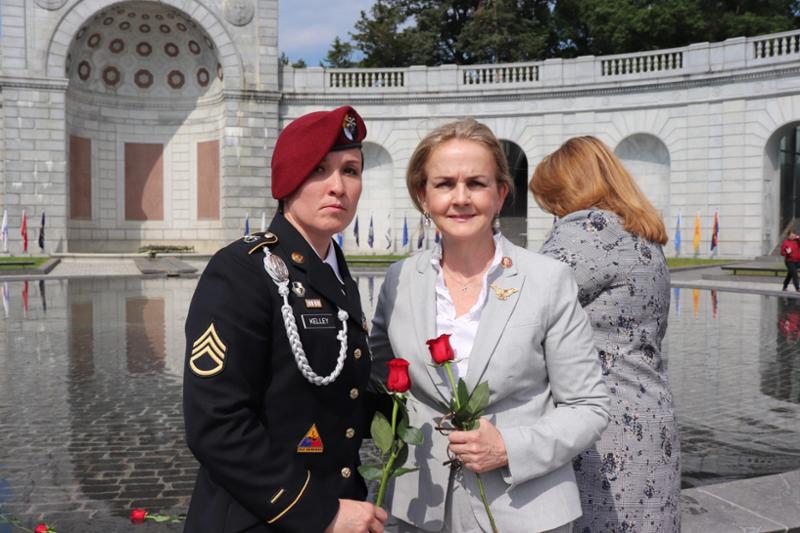 WASHINGTON – On Friday, November 8, Rep. Madeleine Dean (PA-04) introduced the Fair Debt Collection Practices for Servicemembers Act. This legislation addresses a variety of abusive debt collection practices targeting members of the military.
"Our servicemen and servicewomen make extraordinary sacrifices on our behalf. The last thing they need is harassment from manipulative debt collectors who take advantage of their service," said Rep. Dean. "This legislation will put a stop to those practices."
According to the Consumer Financial Protection Bureau, (CFPB) servicemembers are subject to a variety of unfair debt collection practices:
Contacting the servicemember's chain of command in order to extract payment;
Including a clause in the loan contract that the servicemember must grant the debt collector the authority to contact the chain of command;
Threatening punishment through the Uniform Code of Military Justice, threatening to have the servicemember's rank reduced, or threatening to have security clearances revoked.
The problem is significant. Nearly forty percent of complaints filed by servicemembers with the CFPB concern debt collection, and servicemembers were more likely to face debt collection challenges than all other consumers.
Honoring Veterans
On Sunday, November 10, Rep. Dean will offer remarks at the dedication of the Abington War Memorial. The ceremony will include members of all military branches, veterans, and local officials. It will take place at 1 pm at 1001 Old York Road in Abington.
Rep. Madeleine Dean is a mother, grandmother, attorney, professor, former four-term member of the Pennsylvania House of Representatives, and U.S. Representative for the Fourth District of Pennsylvania.