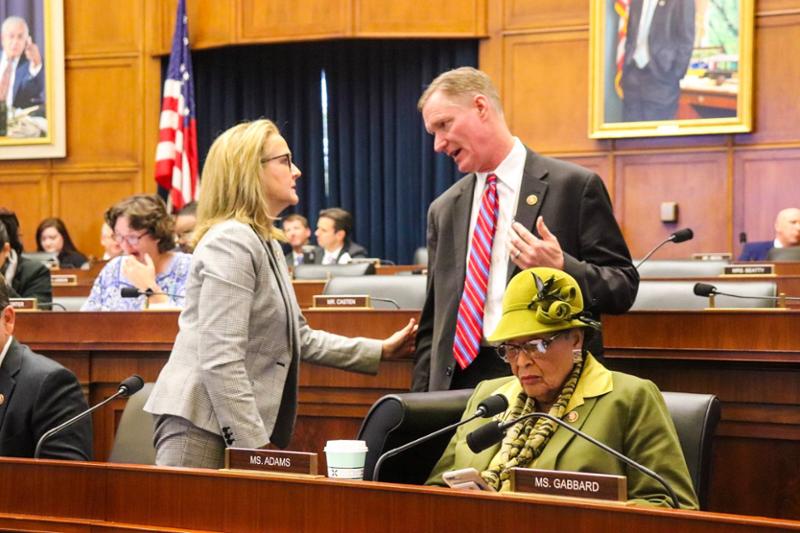 WASHINGTON – Yesterday, the House unanimously passed the Fostering Stable Housing Opportunities Act (H.R. 4300), Rep. Madeleine Dean's (PA-04) bipartisan bill to address the needs of foster youth facing homelessness as they age out of the foster care system.
"Every year, approximately 20,000 young people across the country age out of foster care – and studies show that between one-fifth and one-third of these young adults will become homeless during these transition years," said Rep. Dean. "That sudden and permanent transition from foster care to adulthood – including the loss of the financial, educational, and social supports that the child welfare system provides – places these vulnerable youth at great risk. In Pennsylvania, 32% of foster youth surveyed last year reported that they had been homeless by the age of 21. That's a heartbreaking problem – and we can fix it."
The Fostering Stable Housing Opportunities Act will address this problem by reforming and extending the current voucher system. It provides vouchers from the Department of Housing and Urban Development (HUD) on demand to foster youth who are at risk of homelessness – rather than forcing them to spend years on waiting lists.
Furthermore, the bill incentivizes young people to participate in self-sufficiency activities by extending their assistance for up to an additional two years. Qualifying activities include pursuing an education, workforce development opportunities, or employment.
Finally, the Fostering Stable Housing Opportunities Act builds upon the current Family Unification Program (FUP) to better align the child welfare and affordable housing systems to improve the lives of foster youth.
This bill is endorsed by more than 40 organizations, including the National Alliance to End Homeless, National Low-Income Housing Coalition, Center on Budget and Policy Priorities, and the Child Welfare League of America.
Rep. Madeleine Dean is a mother, grandmother, attorney, professor, former four-term member of the Pennsylvania House of Representatives, and U.S. Representative for the Fourth District of Pennsylvania.