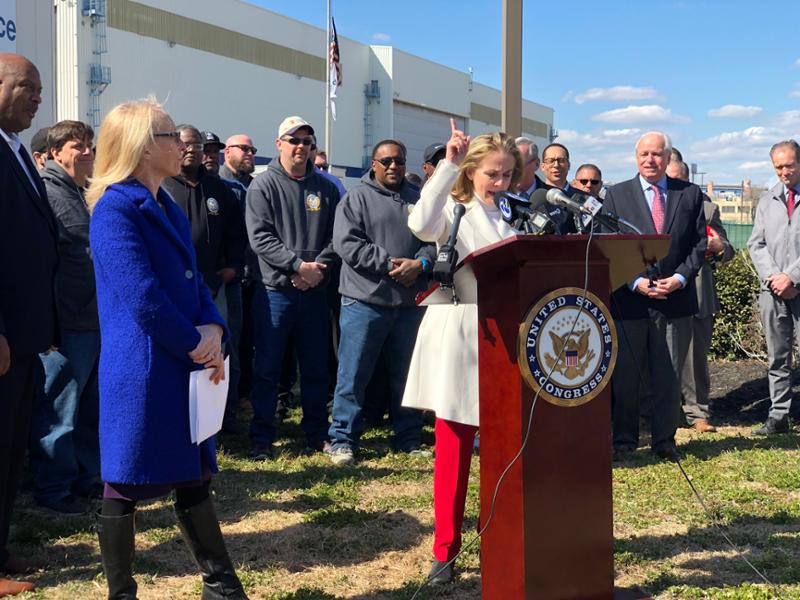 WASHINGTON – Yesterday, Rep. Madeleine Dean's Toxic PFAS Control Act (H.R. 2600) picked up two key endorsements from powerful environmental advocacy organizations. NRDC (Natural Resources Defense Council) and EWG (Environmental Working Group) both offered their support for the bill during a hearing of the Energy and Commerce Committee's Subcommittee on the Environment and Climate Change. The hearing – which can be viewed here – covered a series of proposals for addressing PFAS water contamination.
"I am thrilled that the Subcommittee chose to include H.R. 2600 in yesterday's PFAS hearing," said Rep. Dean. "For decades, we have known that PFAS has been contaminating drinking water at sites around the country – and that it poses grave risks to human health. It's time to ban PFAS once and for all."
Rep. Dean's Toxic PFAS Control Act would list and regulate per- and polyfluoroalkyl substances (PFAS) under the Toxic Substances Control Act (TSCA). The legislation phases out PFAS by banning the manufacturing and processing of these chemicals, while also requiring the Environmental Protection Agency (EPA) to regulate their disposal. For more information, please see here.
###
Contact: Matt Bieber, 202-569-2879