Collegeville, PA — Congresswoman Madeleine Dean (PA-04) hosted a Fourth Congressional District Town Hall on Monday, August 22, at the Kaleidoscope Performing Arts Center at Ursinus College. With more than 100 hundred people in attendance, it was an opportunity for constituents to discuss the issues most important to them. Topics included reproductive rights, inflation, the opioid epidemic, and more.
"I was delighted to join people from our district at Ursinus College and hear directly from them about what issues are important to their families and communities," Rep. Dean said. "An engaged electorate is essential to our democracy, and that's what a town hall is all about. Thank you to everyone who participated —I look forward to our next one."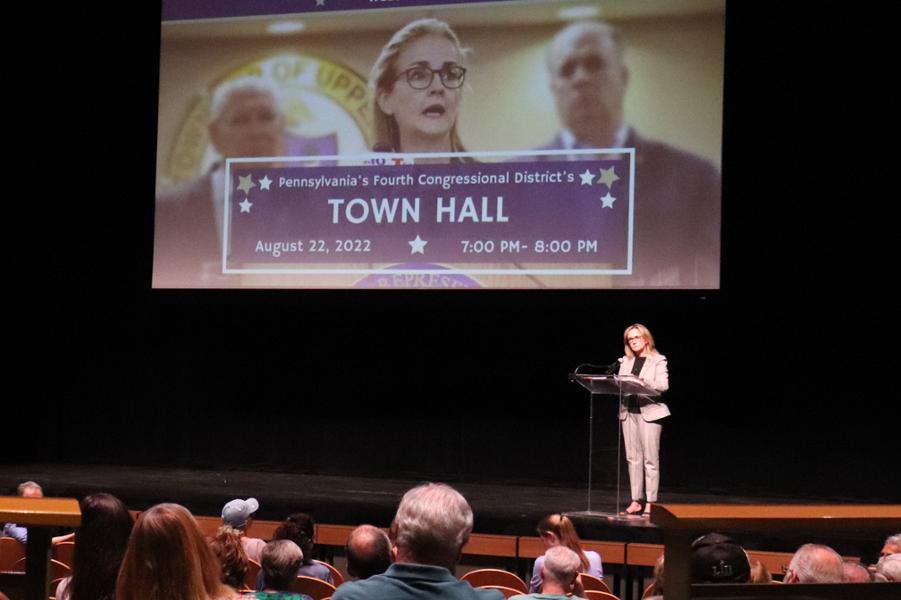 The Town Hall was also live streamed on Congresswoman Dean's Facebook page. The live stream can be viewed here.
Congresswoman Dean will host another town hall in October. More details to follow.
Rep. Madeleine Dean is a mother, grandmother, attorney, professor, former four-term member of the Pennsylvania House of Representatives, and U.S. Representative for the Fourth District of Pennsylvania.
###