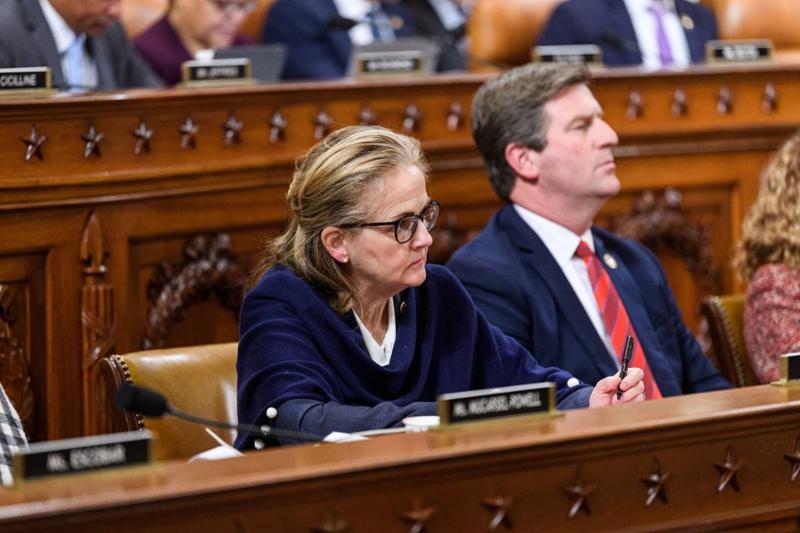 WASHINGTON – On Monday, Reps. Madeleine Dean (PA-04) and Brad Schneider (IL-10) sent a letter to House and Appropriations Committee leaders urging them to include good governance and accountability mechanisms in upcoming Department of Homeland Security (DHS) appropriations legislation.
"Our Constitution is clear: Congress – and only Congress – has the power of the purse," said Rep. Dean. "Yet for the past several years, DHS has defied Congressional appropriations decisions – detaining thousands more people than Congress has authorized, overspending on detention and enforcement, and then raiding other parts of the DHS budget to make up the difference."
"This defiance of Congressional intent is part of the administration's pattern of lawlessness – including 'reprogramming' funds appropriated to other agencies to pay for the President's border wall," added Rep. Dean.
"The Trump Administration continues to ignore the will of Congress by attempting to divert funds appropriated to other agencies toward the President's wasteful and ineffective border wall," said Rep. Schneider. "We've also seen far too many horrifying stories of inhumane treatment of individuals in the custody of CBP and ICE. The upcoming Homeland Security Appropriations bill is an opportunity to rein in the President's lawlessness and hold him accountable. I am proud to join my colleague Madeleine Dean in advocating for language that will reinforce the Congressional power of the purse and ensure the humane treatment of individuals within our nation's detention facilities."
The letter, which was also signed by 24 other Members of Congress, encouraged appropriators to "prioritize the following good governance and accountability mechanisms in any final negotiated bill:
Explicit language revoking DHS's transfer and reprogramming authority for the detention and enforcement accounts;
Prohibit funds appropriated outside of DHS – including Department of Defense funding – from being used for border wall construction;
Should there be another CR [Continuing Resolution], rejection of any anomaly that would increase the budget for additional ICE or Customs and Border Control (CBP) agents, detention, or the border wall; and increased oversight of ICE's spending in the Enforcement and Removal Operations (ERO) account, including the agency's use of exceptions to the automatic apportionment of funds; and
Strong humanitarian guardrails to ensure that individuals are treated humanely and with dignity in CBP and ICE custody."
In addition to Reps. Dean and Schneider, the letter was signed by Reps. Jim Cooper (TN-05), Josh Harder (CA-10), Scott Peters (CA-52), Chris Pappas (NH-01), Thomas R. Suozzi (NY-03), Darren Soto (FL-09), J. Luis Correa (CA-46), Salud O. Carbajal (CA-24), Cedric L. Richmond (LA-02), Mikie Sherrill (NJ-11), Sean Casten (IL-06), Julia Brownley (CA-26), Sean Patrick Maloney (NY-18), Juan Vargas (CA-51), Adam Smith (WA-09), Bill Foster (IL-11), Tony Cardenas (CA-29), Donald S. Beyer, Jr. (VA-08), Eliot L. Engel (NY-16), Ann McLane Kuster (NH-02), David J. Trone (MD-06), Brendan F. Boyle (PA-02), Vicente Gonzalez (TX-15), and Kim Schrier (WA-08).
Rep. Madeleine Dean is a mother, grandmother, attorney, professor, former four-term member of the Pennsylvania House of Representatives, and U.S. Representative for the Fourth District of Pennsylvania.