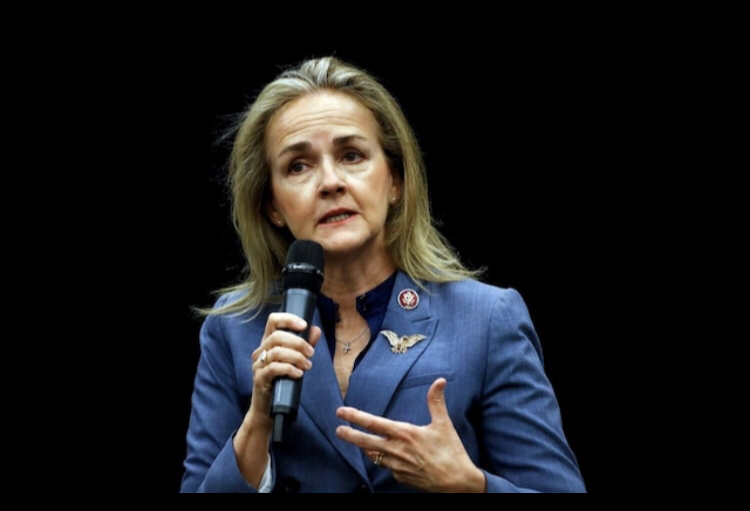 Reps. Madeleine Dean (PA-04) and Jennifer Wexton (VA-10) – Financial Services' Committee members – led a series of letters to student loan companies requesting to know how they are taking steps to assist private loan borrowers during the COVID-19 outbreak.

In their letters to Citizens Financial Group, CommonBond, Discover Financial Services, LendKey, the Higher Education Loan Authority of the State of Missouri, Navient Corporation, Nelnet, Pennsylvania Higher Education Assistance Agency, The PNC Financial Services Group, Inc., Reunion Student Loan Finance Corporation, Sallie Mae, Social Finance, Inc., SunTrust, Wells Fargo & Co., Congress members asked a series of questions about the actions being taken to mitigate the financial burden of borrowers in response to the COVID-19 pandemic and the ensuing economic crisis.

"Our student loan crisis predates the pandemic, and this crisis is only worsened by this current economic crisis – bold action is required by all sectors," Rep. Dean said. "Private student loan companies must take swift action to provide relief to student loan borrowers who do not possess the same protections as federal student loan borrowers – we look forward to their response to our questions."

More than 44 million people currently hold more than $1.5 trillion in student loan debt – of which 10 percent is private student loan debt. Furthermore, the recently passed Coronavirus Aid, Relief, and Economic and Security Act (CARES Act) does not extend any protections to private student loan borrowers – only federal.
"We're facing an unprecedented economic crisis and private student lenders must do everything in their power to provide relief to borrowers during this pandemic," Rep. Wexton said. "As members of the Financial Services Committee, we're working to ensure that lenders accommodate borrowers who are struggling by providing loan modifications and flexible payment options. Families and students with private loans need to be protected during this difficult time."
Congress members requested answers by April 27, 2020. Please see one of the letters below:
[[{"fid":"6157","view_mode":"full","fields":{"format":"full","alignment":"left","field_file_image_alt_text[und][0][value]":"StudentLoans"},"link_text":null,"type":"media","field_deltas":{"1":{"format":"full","alignment":"left","field_file_image_alt_text[und][0][value]":"StudentLoans"}},"attributes":{"alt":"StudentLoans","class":"media-element file-full media-wysiwyg-align-left","data-delta":"1"}}]]
[[{"fid":"6163","view_mode":"full","fields":{"format":"full","alignment":"left","field_file_image_alt_text[und][0][value]":"PrivateLoans2"},"link_text":null,"type":"media","field_deltas":{"2":{"format":"full","alignment":"left","field_file_image_alt_text[und][0][value]":"PrivateLoans2"}},"attributes":{"alt":"PrivateLoans2","class":"media-element file-full media-wysiwyg-align-left","data-delta":"2"}}]]
[[{"fid":"6169","view_mode":"full","fields":{"format":"full","alignment":"left","field_file_image_alt_text[und][0][value]":"PrivateLoans3"},"link_text":null,"type":"media","field_deltas":{"3":{"format":"full","alignment":"left","field_file_image_alt_text[und][0][value]":"PrivateLoans3"}},"attributes":{"alt":"PrivateLoans3","class":"media-element file-full media-wysiwyg-align-left","data-delta":"3"}}]]
[[{"fid":"6175","view_mode":"full","fields":{"format":"full","alignment":"left","field_file_image_alt_text[und][0][value]":"PrivateLoans4"},"link_text":null,"type":"media","field_deltas":{"4":{"format":"full","alignment":"left","field_file_image_alt_text[und][0][value]":"PrivateLoans4"}},"attributes":{"alt":"PrivateLoans4","class":"media-element file-full media-wysiwyg-align-left","data-delta":"4"}}]]