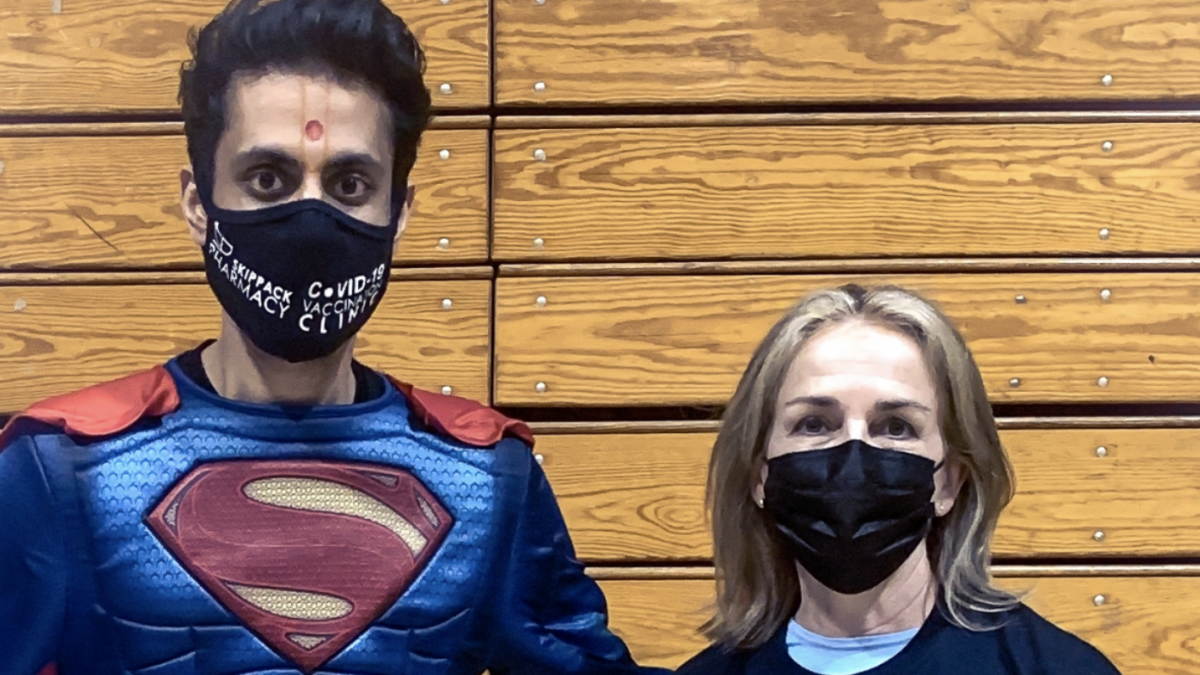 GLENSIDE – Rep. Dean is uplifting the work of Dr. Mayank Amin (Dr. Mak) and the Skippack Pharmacy as her virtual guest to President Biden's Joint Address to Congress. Dr. Mak and the Skippack Pharmacy have vaccinated over 30,000 people in suburban Philadelphia. Their work has helped reduce the COVID-19 infection and death rate in the region and has helped move our district towards reopening.
"Community leaders like Dr. Mak are the true heroes of this recovery, and I am proud to uplift him and his story as my virtual guest to the Presidential Address," Rep. Dean said. "Skippack Pharmacy has been a leader in the region, thanks to support from the American Rescue Plan — I am thankful for the work Skippack Pharmacy and Dr. Mak are doing to ensure our communities are safe and healthy."
"I am humbled at the opportunity to be a guest to President Biden's joint address to Congress and accept this invitation on behalf of over 1,000 volunteers and team members who have sacrificed their time to help administer over 37,000 vaccines through our Skippack Pharmacy vaccine clinics," Dr. Mak said. "While the pandemic has physically distanced us and changed many things to virtual — it has given my community the opportunity to go from being strangers to coming together as one unit, one village, one family to combat COVID-19 head on, together — we will beat COVID-19."
Dr. Mak and his pharmacy's efforts to get people vaccinated has been covered by local and national media and he has been given the moniker 'the superman pharmacist.' This afternoon, Rep. Dean's office will roll out a video showcasing his work. And tonight, he will participate in a twitter takeover of Rep. Dean's account (@RepDean) while watching President Biden's address.
For more coverage on Dr. Mak please click here