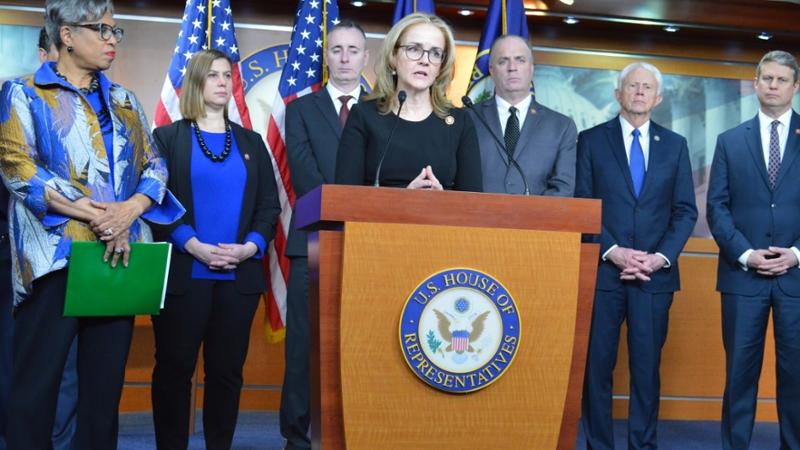 JENKINTOWN, PA – Today, the Environmental Working Group (EWG) released a PFAS contamination report, sharing the results of tap water tested for PFAS levels in drinking water. Testing took place in 44 locations across 31 states and the District of Columbia.

Out of the sample group, Philadelphia ranked 6th highest among the metropolitan areas with PFAS water contamination at a rate of 46.3 parts per trillion (ppt).

"The results are frightening. This report highlights the widespread impact of PFAS contamination and underscores the urgency with which we must act to protect our communities—the stakes could not be higher," said Rep. Dean. "EPA's inaction is unacceptable, and dangerous, and I will continue to fight for action on PFAS." said Rep. Dean.

In 2018, the Centers for Disease Control and Prevention's (CDC) Agency for Toxic Substances and Disease Registry (ATSDR) issued an updated toxicology report for types of PFAS – including PFOA and PFOS -- and the health risks associated with exposure. ATSDR recommended risk levels at 13 - 20 ppt for these PFAS substances-- significantly lower than the levels found in this study in Philadelphia.

PFAS chemicals are linked to a range of health consequences, including several types of cancer and impaired immune system performance. The chemicals have long been used in a range of consumer products, and some remain in use on military installations.

Rep. Dean is a founding member of the bipartisan Congressional PFAS Task Force. She has also introduced H.R. 2600, the Toxic PFAS Control Act, which would ban the manufacture and processing of PFAS chemicals and require the Environmental Protection Agency (EPA) to regulate their disposal. In May, she hosted members of the PFAS Task Force in the Pennsylvania Fourth District, touring the Willow Grove base and hosting a public roundtable discussion in Upper Dublin.

Rep. Madeleine Dean is a mother, grandmother, attorney, professor, former four-term member of the Pennsylvania House of Representatives, and U.S. Representative for the Fourth District of Pennsylvania.