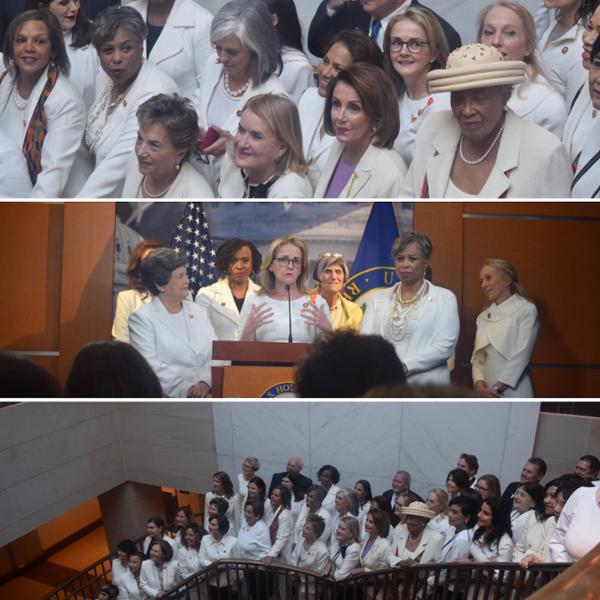 Following the President's address to Congress, Rep. Madeleine Dean offered her views on the speech.
"The State of the Union is both a Constitutionally-mandated obligation and an extraordinary opportunity for the President to speak openly and honestly with the country," said Rep. Dean. "Unfortunately – but unsurprisingly – he failed to rise to the occasion, choosing instead to further divide our nation with falsehoods."
"While the President adopted an uncharacteristically bipartisan tone, his goals – and his behavior – prove the disingenuousness of his words. And what was most striking was what we didn't hear – a desire to promote education, protect the environment, defend the dignity of labor, combat gun violence, and end the inhumane practice of separating families at the border."
"The President prefers to distract us from the genuine challenges facing our country – and the genuine solutions that are within our grasp," Rep. Dean elaborated. "Democrats have a different vision. We're working hard to provide health care access for everyone, protect our communities from the scourge of gun violence, and ensure that all Americans have a meaningful say in our elections. Stacey Abrams said it beautifully: "our joint commitments to the ideals of this nation cannot be negotiable.""
The State of our Union is strong, but not because of this Administration – because of the power of our unity. That unity was on display tonight, as we saw the most diverse Congress ever – including the largest number of female representatives in our nation's history. And we are strong because of people like my guest tonight, Jami Amo – a Columbine survivor and courageous gun safety activist. Her spirit and commitment are making America a more decent, compassionate place every day.
###
For more information, please contact Matt Bieber, Communications Director for Rep. Dean, at 202-569-2879 or Matthew.Bieber@mail.house.gov.