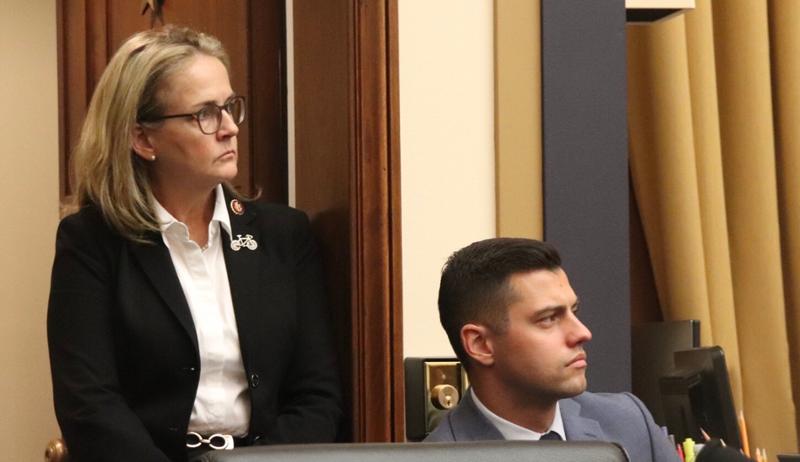 WASHINGTON – Today, Rep. Madeleine Dean (PA-04) voted to approve impeachment procedures in the House's ongoing investigation of President Donald Trump. The procedures were approved by a vote of 232-196.
"This is the right step to determine whether sufficient grounds exist to move forward with articles of impeachment," said Rep. Dean. "The resolution is the next phase of the House impeachment inquiry and provides the path for public hearings, collection of evidence, and due process for the President. The American people will hear directly from witnesses in an open setting—where the President and his counsel will have ample opportunity to state their case."
"Our goals are simple: to get to the truth, and to ensure that this investigation is conducted in a manner befitting its gravity. No one is above the law, and Congress has a solemn duty to uphold the Constitution."
Background
H. Res. 660 provides rules for the format of open hearings in the House Intelligence Committee, including staff-led questioning of witnesses, and it authorizes the public release of deposition transcripts.
The resolution also establishes procedures for the transfer of evidence to the Judiciary Committee as it considers potential articles of impeachment, and it sets forth due process rights for the President and his Counsel in the Judiciary Committee proceedings. These rights include the ability to attend hearings, question witnesses, and present evidence to the Judiciary Committee. Protections for the Minority party and the President are comparable to those offered during the Nixon and Clinton inquiries.
Rep. Madeleine Dean is a mother, grandmother, attorney, professor, former four-term member of the Pennsylvania House of Representatives, and U.S. Representative for the Fourth District of Pennsylvania.