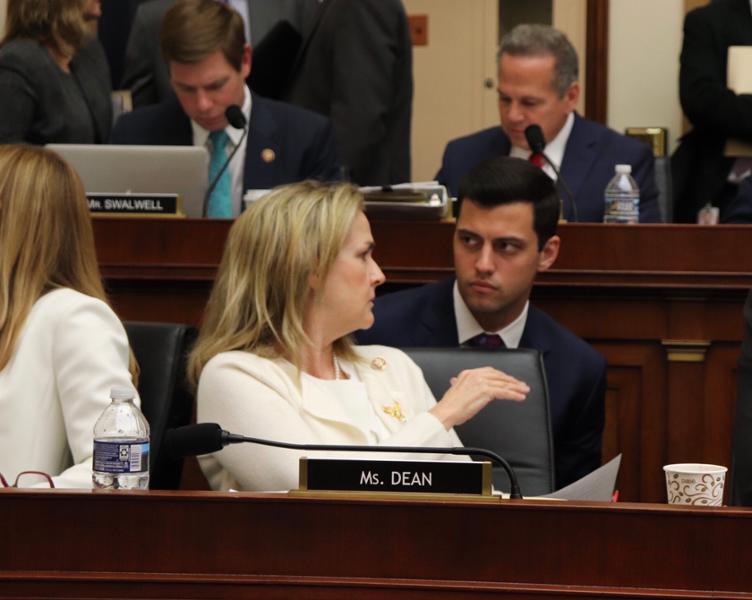 WASHINGTON – During National Police Week, Rep. Madeleine Dean (PA-04) announced new legislation to support law enforcement officers by providing more robust resources for mental and family health. The bill, co-led by Rep. Dean and Rep. Guy Reschenthaler (PA-14), is known as the Supporting and Treating Officers in Crisis (STOIC) Act. This bipartisan legislation aims to tackle the epidemic of stress-linked suicides in our law enforcement community by reforming and expanding an existing grant program to better address mental health.
"Our law enforcement officers do extraordinarily stressful work – and too often, that stress leads to serious health consequences, including a significantly elevated risk of suicide," said Rep. Dean. "It's time to embrace our law enforcement community by offering additional resources for mental health care and family support. Our officers deserve it."
"Law enforcement officers put their lives on the line every day to protect our communities," said Rep. Reschenthaler. "These men and women routinely endure extremely stressful situations, yet the federal government does little to address the consequences of this taxing work. This stress can cause high blood pressure and post-traumatic stress disorder, and has resulted in a suicide rate that is 50 percent higher than the national average. I am proud to work with Congresswoman Dean to fix this wrong and support police officers and their families."
The STOIC Act permits family-services grant funding to be used to establish suicide prevention programs - and supports officers suffering from stress and other mental health issues. Funding would extend from Fiscal Year 2020 to Fiscal Year 2024 at a level of $7.5 million annually.
The legislation mirrors S. 998, introduced by Senators Josh Hawley (R-MO) and Sheldon Whitehouse (D-RI) and has been endorsed by the National Sheriffs' Association, Major County Sheriffs of America, National Association of Police Organizations, American Foundation for Suicide Prevention, National District Attorneys Association, and the Sergeants Benevolent Association.
###
Contact: Matt Bieber, 202-569-2879