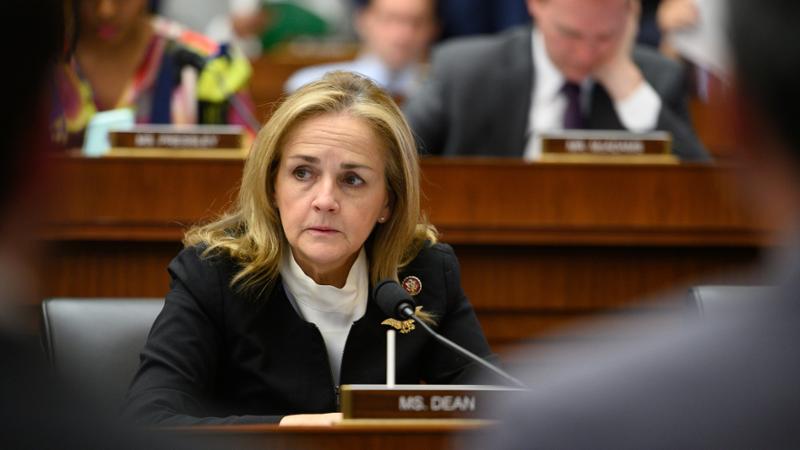 WASHINGTON — Rep. Dean reintroduced H.R. 1477, the Undetectable Firearms Modernization Act, to address recent developments in technology that have given rise to plastic guns that are undetectable to metal detectors or other detection devices. These technologies have generated fear that insitigators may attempt to use undetectable firearms to circumvent security systems and inflict harm.
"Our current law, the Undetectable Firearms Act, was passed over thirty years ago, and it doesn't address today's technologies or security risks," said Rep. Dean. "Today, we face a more pressing issue – firearms made entirely of plastic, or with so much plastic that they fall below the current law's detection standard."
When the original law was enacted in 1988, the public was concerned about guns with frames and grips made of lightweight polymers. The law required that all firearms be at least as detectable as a "security exemplar" that contained 3.7 oz. of stainless steel.
The Undetectable Firearms Modernization Act will prohibit the possession of any firearm that is undetectable by airport-level detection devices. The bill requires any firearm with all of its major components attached to generate a gun-shaped image in the detection systems.
The Undetectable Firearms Modernization Act is cosponsored by Reps. Jamie Raskin (MD-8), Sheila Jackson Lee (TX-18), Eleanor Holmes Norton, Chrissy Houlahan (PA-6), James Langevin (RI-2), Mary Gay Scanlon (PA-5), Earl Blumenauer (OR-3), Steve Cohen (TN-9), David Trone (MD-6), Eric Swalwell (CA-15), Mike Doyle (PA-18), Lucy McBath (GA-6), Darren Soto (FL-9), Tony Cárdenas (CA-29), Janice Schakowsky (IL-9), David Cicilline (RI-1), Andre Carson (IN-7), Sylvia Garcia (TX-29), Carolyn Maloney (NY-12), Jard Huffman (CA-2), Tom Malinowski (NJ-7), Alcee Hastings (FL-20), Jerry McNerney (CA-9), Donald Norcross (NJ-1), Raul Grijalva (AZ-3), Ro Khanna (CA-17), Bradley Scott Schneider (IL-10), and Frederica S. Wilson (FL-24).
The reintroduction of this bill accompanies other gun violence legislation including H.R. 8, Bipartisan Background Checks Act.