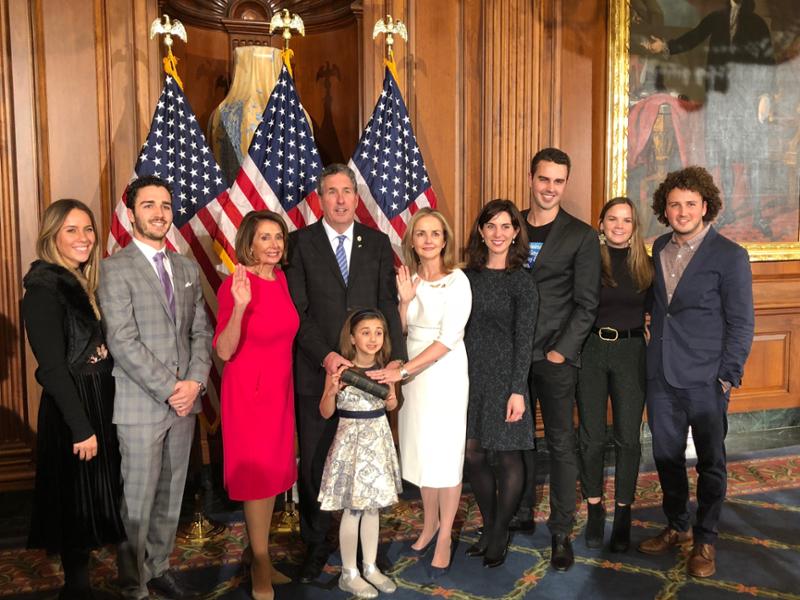 Today, Rep. Madeleine Dean was officially sworn in as a Member of Congress.
"Today marks the start of the most diverse Congress in our nation's history," said Rep. Dean. "We have important work to do, and I'm excited to get started."
On her first day in the Capitol, Rep. Dean made her priorities clear. After her swearing-in, she planned to vote to reopen the government and fund it appropriately. "The people of my district sent me here to ensure that their government functions smoothly and delivers the services they need. They want a leader who focuses on solving problems, and that's what I intend to do."
But Rep. Dean also sketched a larger vision for her time in office. "Over the past several decades, politics has become more fractious, our communities more divided. We can change that, and it starts with a focus on basic decency and the common good."
For Rep. Dean, the way forward is clear. "It's time for Congress to address the issues that affect Americans most profoundly—including stopping gun violence and guaranteeing health care for all. We can build a more compassionate society, and that starts with making smart, humane policy choices."
Rep. Dean is also in the process of opening her constituent offices in the district. "My staff and I are eager to serve the citizens of the Pennsylvania Fourth—answering questions, providing key services, and helping constituents navigate the federal government."
###
For more information, please contact Matt Bieber, Communications Director for Rep. Dean, at 202-569-2879 or Matthew.Bieber@mail.house.gov.