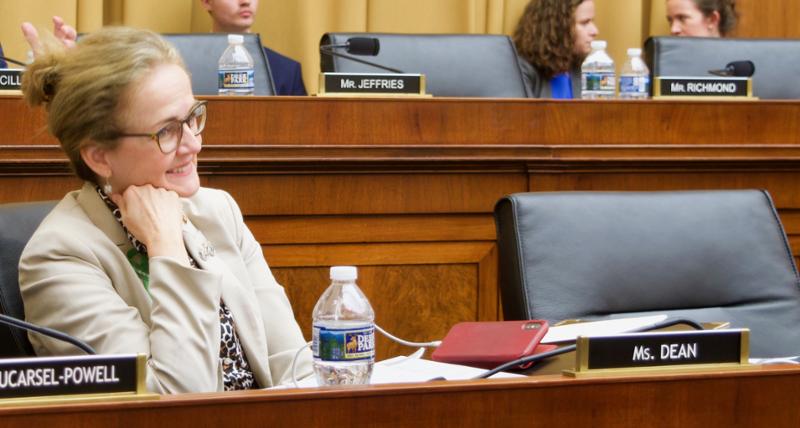 WASHINGTON – Yesterday, Rep. Madeleine Dean voted to pass H.R. 9, the Climate Action Now Act, which would require the Trump Administration to remain in the Paris Climate Accord and develop a serious plan for meeting the United States' commitments to reduce emissions. The legislation passed by a vote of 231-190.
The Paris Climate Accord was signed in 2015 and has since been ratified by 185 countries. It seeks to limit global temperature rise to between 1.5 and 2 degrees Celsius above pre-industrial levels. To meet these goals, individual countries commit to emissions reductions plans, adaptation measures, and climate-resilient development.
"When everyone from the Pope to the Pentagon warns us that we are in peril, it is time to act. The climate crisis is the existential threat of our time, and it is essential that we deliver thoughtful and innovative action to protect public health, advance our economy and global preeminence in green technology, and defend our national security," said Rep. Dean. "On a more personal note, I want our children and grandchildren – like my granddaughter Aubrey – to always know clean air and pure water. I also want them to know that we did everything we could to preserve and sustain their planet."
The Climate Action Now Act prohibits any federal funds from being used to advance the withdrawal of the United States from the landmark Paris Agreement. It also calls on the President to develop and make public a plan for how the United States will meet its commitment to reduce pollution and develop good-paying green-energy jobs for American workers.
Passage of the Climate Action Now Act follows the establishment of the Select Committee on the Climate Crisis, which Rep. Dean voted to create on January 9, 2019. The Select Committee is tasked with developing creative, effective solutions to prevent and reverse the climate crisis while providing strong, urgently-needed oversight and investigatory actions.
"Pennsylvania families elected a Congress that would not shy away from our responsibility to protect our planet and our future," continued Rep. Dean. "Now, it's time to build on this progress with well-informed, forward-thinking solutions."
###
Contact: Matt Bieber, 202-569-2879