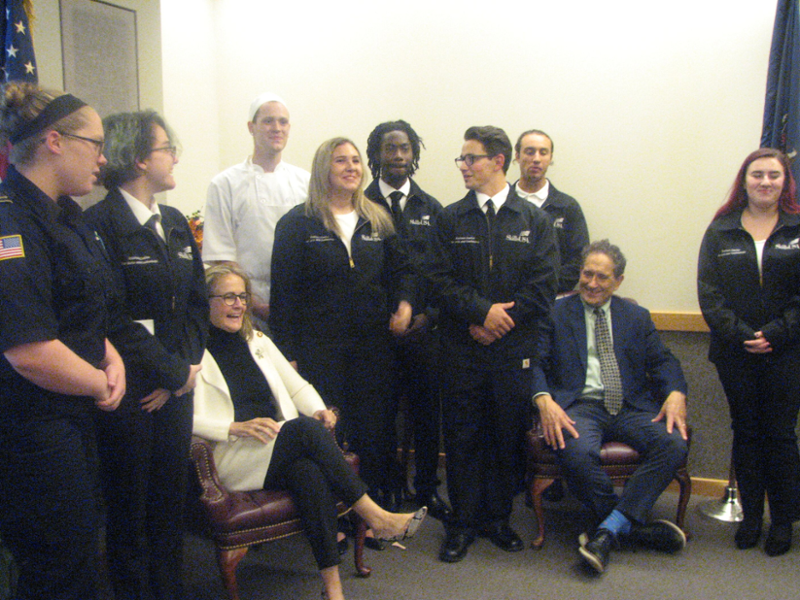 WASHINGTON – Today, Rep. Madeleine Dean (PA-04) introduced the Reauthorization of the National Advisory Committee on Institutional Quality and Integrity Act (H.R. 5171).

As an independent advisory body, NACIQI issues recommendations to the Secretary of Education on college accrediting and accrediting agencies that determine which colleges are eligible for billions of dollars in federal financial aid each year. NACIQI was originally established as part of the 1965 Higher Education Act.

"In recent years, low-quality "universities" have manipulated students, leaving them with meaningless degrees and enormous debt," said Rep. Dean. "Unfortunately, the Department of Education has neglected its oversight role. This legislation will provide an independent check on the Department of Education's accreditation process – and protect American taxpayers."

"NACIQI plays an important role in monitoring the academic quality of accredited institutions through regular reviews of accreditors and their student outcomes. Holding accreditors accountable for their institutions' performance is critical in making sure that students have access to high-quality degrees—and it's important that we permanently maintain this additional level of oversight," said Tamara Hiler, Director of Education at Third Way.

"An independent body to investigate and weigh in on accreditor recognition has never been more important. Rep. Dean's legislation will ensure the NACIQI advisory committee continues to play an important role in reviewing accreditors and serving as a check on the Department," said Clare McCann, Deputy Director for Federal Higher Education Policy at New America.

"The National Advisory Committee on Institutional Quality (NACIQI)—the body that oversees and provides recommendations to approve accreditors—is an integral part of federal postsecondary quality assurance. While a comprehensive reauthorization of the Higher Education Act is overdue and sorely needed, it is important NACIQI is continuously authorized to continue its important work as part of the system driving toward better student outcomes while Congress considers a full rewrite, and I commend Congresswoman Dean for the Reauthorization of the National Advisory Committee on Institutional Quality and Integrity (NACIQI) Act to permanently extend authorization for NACIQI," said Higher Learning Advocates' Executive Director Julie Peller.

Rep. Dean's legislation will be included in The College Affordability Act, the current Congress's reauthorization of the HEA.

Rep. Madeleine Dean is a mother, grandmother, attorney, professor, former four-term member of the Pennsylvania House of Representatives, and U.S. Representative for the Fourth District of Pennsylvania.