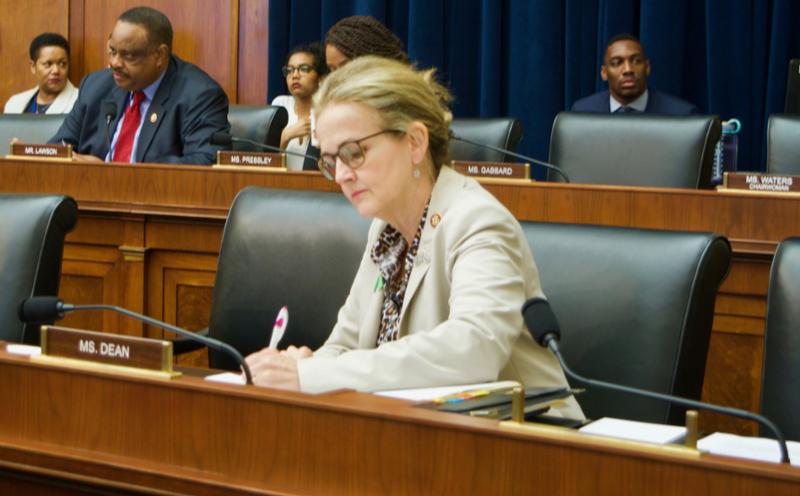 WASHINGTON – Today, Rep. Madeleine Dean voted for the Save the Internet Act, a popular proposal to restore Obama-era net neutrality rules and protect consumers, small businesses, and free market competition from abuse. The Save the Internet Act passed by a vote of 232-190, and Rep. Dean was an original cosponsor of the legislation.
"For decades, the internet has been a common space for all – a place where ideas and communication can flow freely. This legislation will prohibit internet service providers (ISPs) from blocking or throttling Americans' access to the information they seek," said Rep. Dean. "Restoring net neutrality rules will ensure that small businesses can compete on a level playing field, and that customers will not be charged extra fees to visit specific websites."
The Save the Internet Act is a response to a 2017 vote by the Federal Communications Commission to repeal its net neutrality rules – a decision that immediately raised objections from major technology companies, small businesses, nonprofits, and consumer advocacy groups. This month, a University of Maryland poll revealed that 86% of Americans, including 82% of Republicans, oppose the FCC's rollback of net neutrality rules – rules that the Save the Internet Act would restore.
Today's legislation also supports broadband access for rural communities and low-income Americans. "We should be making the internet more accessible, not less," said Rep. Dean. "That means restoring the FCC's authority to fund broadband for veterans, seniors, students, and disabled Americans. Everyone deserves high-quality internet access, and this legislation moves us one step closer to that reality."
###
Contact: Matt Bieber, 202-569-2879