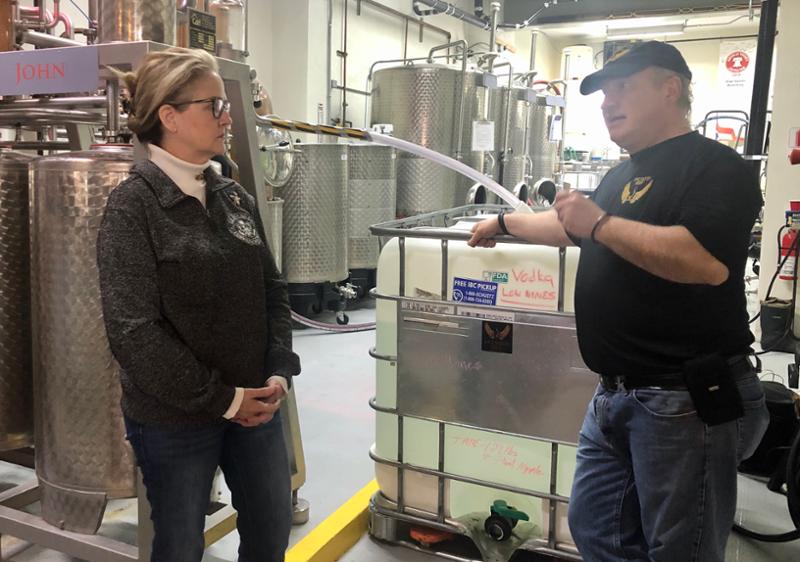 WASHINGTON — Last night, Rep. Dean's bipartisan Uniform Treatment of NRSRO's Act (H.R. 6934) to amend the CARES Act passed the House Unanimously. Introduced by Rep. Dean, Chairwoman Waters (CA-43), and Representative Barr (KY-06), this bill addresses businesses' need for greater access to federal lending facilities in the time of COVID, and uniform treatment of credit rating agencies in the application process for much-needed loans. In doing so, small and mid-size businesses will be better able to access capital markets they desperately need to survive this economic crisis. This legislation is mirrored with a bipartisan bill in the Senate led by Senators Sinema (AZ) and Scott (SC).

"During this moment of extreme economic uncertainty, we must ensure small and medium businesses have access to capital markets they desperately need," Rep. Dean said. "By expanding eligible?NRSROs, this legislation opens up access and boosts transparency — at a time when it is most needed."

"Uniform treatment of rating agencies will help ensure that small- and mid-market companies have the access to capital they need to weather the pandemic, Rep. Barr said. "It is important that these companies are not arbitrarily excluded from the Federal Reserve's economic support programs based on which rating agency they choose to work with, and I want to thank Congresswoman Dean for working with me to pass this bipartisan bill."

The Federal Reserve and Treasury Department have limited access to facilities to businesses whose assets have been rated by only a select few credit rating agencies — making it unnecessarily difficult for many businesses to access much-needed resources. The inconsistent approach taken by the Fed has created confusion for many struggling businesses and use of the term "major credit rating agency" means that many small and mid-market businesses will be unable to access needed resources.

"Arizona employers need economic relief now. We're ensuring small businesses across Arizona have access to federal programs to help protect paychecks and good Arizona jobs," Senator Sinema said.

The Uniform Treatment of NRSRO's Act sets forth the following measures:
If the Fed or Treasury requires a credit rating to apply for participation in a lending established or expanded by CARES, the Fed and Treasury must accept a credit rating provided by any NRSRO that is approved by the SEC for an applicable asset class.
This will enable the Fed to exclude certain NRSROs from participation, provided they make their reasonings public.
Requires the Comptroller General to issue, within one year of enactment, a study on:
The quality of credit ratings Across NRSROs—including during the 2008 crisis.
The effect of competition on the quality credit ratings and on the ability of small and mid-size companies and financial institutions to access the capital markets.

Co-sponsors include Reps. Waters, Barr, Maloney, Kustoff, Wagner, Steil, Budd, Sherman, Posey, Morelle, Heck, Cleaver, Huizenga, Loudermilk, Perlmutter, Stivers, Luetkemeyer, Gonzalez, Scott D., Sewell, Beatty, Clay, Green A., Gottheimer, Hollingsworth, Gooden, Torres, Adams.


Rep. Madeleine Dean is a mother, grandmother, attorney, professor, former four-term member of the Pennsylvania House of Representatives, and U.S. Representative for the Fourth District of Pennsylvania.