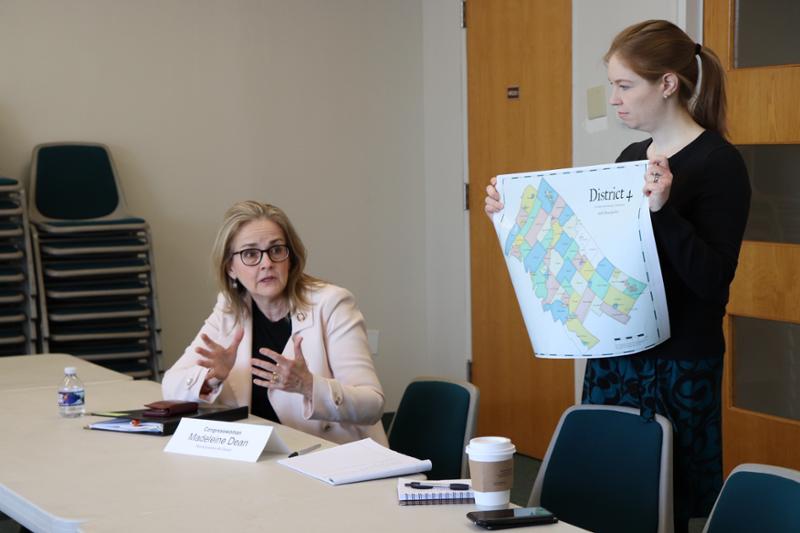 WASHINGTON – Today H.R. 4712, the Fairness in Orphan Drug Exclusivity Act, unanimously passed out of the House Energy and Commerce Committee. The legislation will now go to the House Floor for consideration.
The bipartisan bill introduced by Rep. Madeleine Dean (PA-04), Marc Veasey (TX-33), Earl L. "Buddy" Carter (GA-01), and David McKinley (WV-01), closes a loophole that blocks pharmaceutical competition and prevents innovative treatments for opioid use disorder from coming to market.
"We can and must work to prevent continued deaths from opioid use. This legislation will create more treatment options for patients and providers, boost competition in the marketplace, and drive down the cost of new medicines," Rep. Dean said. "I want to thank Chairman Pallone, Ranking Member Walden, and the Members of the Energy and Commerce Committee for moving this bill."
Background
According to the Centers for Disease Control and Prevention, on average, 130 Americans die every day from an opioid overdose – deaths that could potentially be prevented by improving access to new medication-assisted treatments.
For decades, The Orphan Drug Act of 1983 has provided incentives for prescription drug manufacturers to develop products to treat rare diseases — including an exclusive seven-year marketing right for therapies that receive an orphan drug indication.
For a drug to qualify for orphan designation, certain criteria must be met:
The disease or condition for which the drug is intended affects fewer than 200,000 people in the United States; or
For diseases or conditions affecting 200,000 or more people, there is no reasonable expectation that costs of research and development (R&D) of the drug can be recovered through sales.
Because opioid use disorder affects millions of Americans, the first criterion does not apply to new opioid medications.
However, a loophole allows manufacturers to obtain seven-year market exclusivity under the second criterion by "piggybacking" on the orphan drug status of an older drug – even though they expect to easily recoup their R&D costs on the new version. This loophole is now being used to block new therapies from coming to the market that could aid in the opioid epidemic.
The Fairness in Orphan Drug Exclusivity Act would close this loophole by making a minor update to the Orphan Drug Act – requiring all drugs that obtain seven years of market exclusivity under the second criterion to show that they have no reasonable expectation of recovering R&D costs through sales in the United States.
The Fairness in Orphan Drug Exclusivity Act is supported by AIDS United, Aimed Alliance, Young People in Recovery, No More ODs – The Savannah Harm Reduction Coalition, A Mother's Addiction Journey.

Rep. Madeleine Dean is a mother, grandmother, attorney, professor, former four-term member of the Pennsylvania House of Representatives, and U.S. Representative for the Fourth District of Pennsylvania.
###