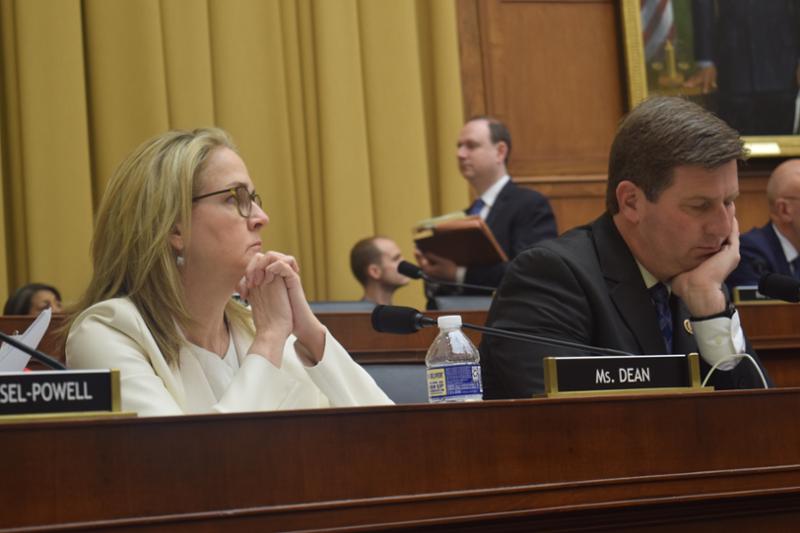 WASHINGTON – Today the House of Representatives voted 263-158 for the Violence Against Women Reauthorization Act of 2019. Rep. Madeleine Dean was an original cosponsor.
"Twenty-five years ago, Congress passed the Violence Against Women Act to tackle the challenges of domestic and sexual violence," said Rep. Dean. "And it worked: since VAWA's inception, domestic violence has decreased by 63%."
Rep. Dean expanded on the implications of today's vote. "Now, we write a new chapter for this landmark legislation, updating VAWA – the Violence Against Women Act – to expand protections for young victims, survivors without shelter, and LGBTQ people; to prevent "intimate partner" homicides by prohibiting those convicted of dating violence from possessing firearms; and to protect the Office on Violence Against Women in the Department of Justice from being de-emphasized or consolidated into any other DoJ office. These steps are designed to ensure that victims of domestic violence have access to the resources they need."
Rep. Dean also offered an amendment to the legislation. The Dean Amendment allows for cross-agency coordination, ensuring that federal departments – including the Department of Justice and the Department of Housing and Urban Development – can coordinate and collaborate on the prevention of domestic violence, dating violence, sexual assault, and stalking as well as share best practices for supporting victims.
Over the last ten years in Pennsylvania, more than 1,600 people have died as a result of domestic violence – including people of every age, race, and gender.
"No one should have to live in fear," concluded Rep. Dean. "The Violence Against Women Reauthorization Act will help us stand up against the scourge of violence – and stand up for our families, friends, and neighbors."
###
Contact: Matt Bieber, 202-569-2879