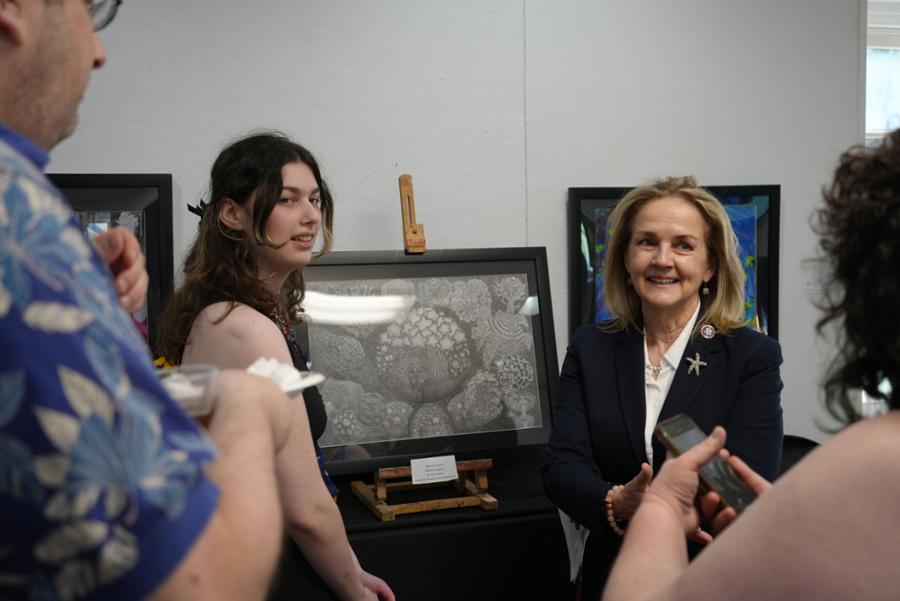 Each spring, a nation-wide high school arts competition is sponsored by the Members of the U.S. House of Representatives. The Artistic Discovery Contest is an opportunity to recognize and encourage the artistic talent in the nation, as well as in our Congressional District.
The Artistic Discovery Contest is open to all high school students in our District. The winning artwork of our district's competition will be displayed for one year in the U.S. Capitol. The exhibit in Washington will include the winning artwork from all participating districts from around the country. The winning artwork is also featured on House.gov's Congressional Art Competition page.
*The deadline for the 2024 Art Competition will be in the Spring of 2024, exact dates TBD. To apply, please use the form below.
Art Competition
Note: Fields marked with an * are required.
Drop off Applications or artwork:
Mon - Fri 8:30 A.M. – 4:00 P.M. at
115 E. Glenside Avenue, Suite 1, Glenside PA 19038
Additional hours may be available by appointment :
Call:
215-884-4300
Email:
liam.parker@mail.house.gov if you need additional information.