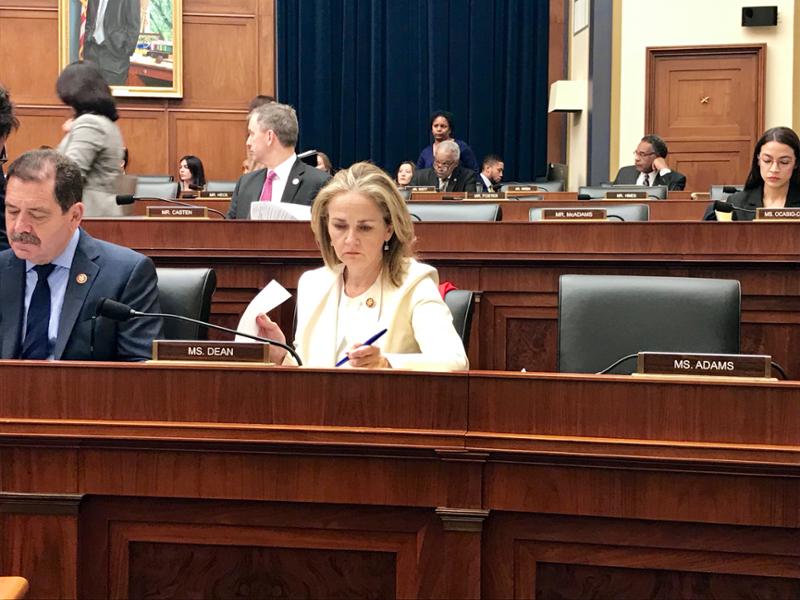 WASHINGTON — Last week, the House passed a package of the fiscal year 2021 appropriations bills, including Rep. Dean's proposed funding for people with disabilities, pregnant and postpartum women dealing with substance abuse, the national PFAS health study, student loan borrowers, and gun violence prevention.
"Prior to the pandemic, certain parts of the population— folks with disabilities, pregnant and postpartum women, and student loan borrowers— already faced financial and assistance obstacles. As we manage and mitigate this virus, we need to provide additional resources to these vulnerable parts of the population," said Rep. Dean. "And I am pleased to continue to address PFAS contamination and gun violence — two issues that remain top priorities for me and my constituents. I am grateful we were able to fight and secure resources to improve public health and safety."
Rep. Dean succeeded in securing funding for the following priorities:
$2 million increase for the Pregnant and Postpartum Women program in Substance Abuse and Mental Health Services (SAMHSA) to expand the availability of comprehensive, residential substance abuse treatment, prevention and recovery support with a family-centered approach
$6 million for disability Community Development Financial Institutions Fund (CDFI) funds to provide loans for disability-related purchases. This funding will allow CDFIs to offer increased financial and technical assistance for people with disabilities to help low-income individuals secure housing, transportation, education, and employment.

$150 million increase for Bureau of Alcohol Tobacco and Firearms (ATF) to expand resources particularly targeting gun violence research and prevention.

$15 million for the national PFAS health study to continue the nationwide study on the human health implications of PFAS.

$3 million for the John R. Justice (JRJ) program to help student loan borrowers pay off their loans as they enter into public service jobs as public defenders to serve their communities.
The appropriations package consists of six bills that fund federal departments including Defense, Commerce, Justice, Energy, Treasury Labor, Health and Human Services, Education, Transportation, and Housing and Urban Development from October 1, 2020 to September 30, 2021.