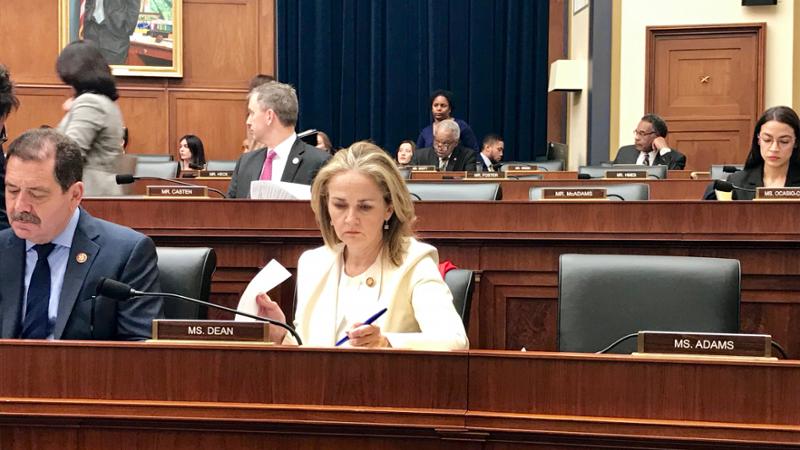 WASHINGTON D.C. — Representatives Dean, Waters, and Scott introduced the Know Your Housing Rights Act of 2020, to ensure that federal agencies develop and provide notice to tenants on housing relief resources. Due to the COVID-19 pandemic, many people have struggled to meet rent payments and lack adequate knowledge to navigate the process.

"This pandemic will have devastating effects on the lives of the most vulnerable among us, and we can not allow this pandemic to be the reason tenants struggling with rent are evicted with adverse effects on their credit score and future," Rep. Dean said. "The Know Your Housing Rights Act will make necessary demands of landlords to ensure tenants have the proper resources to keep a roof over their head."

The Know Your Housing Rights Act of 2020 will require that federal agencies, Fannie Mae and Freddie Mac, and landlords inform tenants of any rights, relief, and assistance that is available.
There will be an available website created by federal agencies and Fannie Mae and Freddie Mac with this pertinent information.
Public housing agencies and owners of rental dwelling units will also provide this information.
Notices must also be listed with translations for individuals with limited English proficiency and people with disabilities. Additionally, notices must explain how renters can file fair housing complaints and seek assistance from housing counseling agencies in the area that are approved by the Department of Housing and Urban Development.

While tenants are expected to meet rent payments, they are encouraged to contact their landlord if they are having trouble paying rent.

"This pandemic continues to have a devastating impact on nearly all aspects of American life," Congressman Scott said. "But what began as a health crisis must not become a housing crisis. I'm pleased to cosponsor this bill and support our renters with the resources and tools they need to remain safely in their homes."

The Know Your Housing Rights Act of 2020 aims to address the growing number of citizens struggling to meet rent payments and ask for help. By providing this information upfront, more renters will be able to adequately manage their payments and seek assistance if necessary.

Rep. Madeleine Dean is a mother, grandmother, attorney, professor, former four-term member of the Pennsylvania House of Representatives, and U.S. Representative for the Fourth District of Pennsylvania.
###