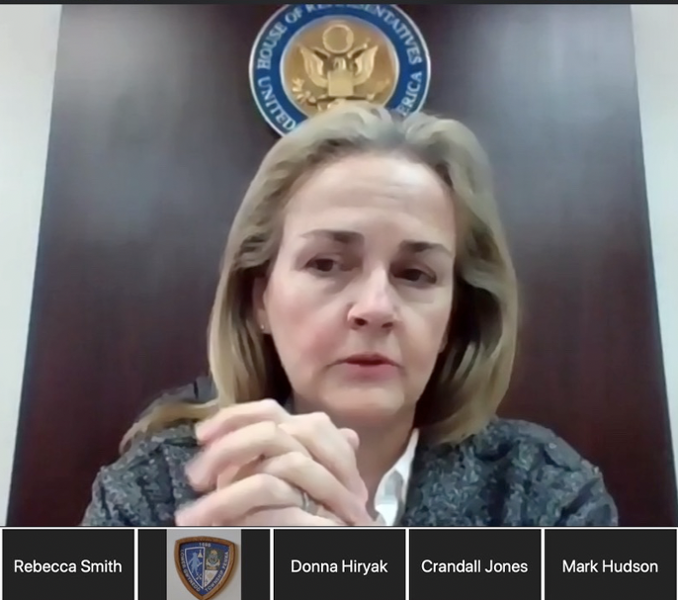 Last Friday, Rep. Dean met with municipal leaders and state legislators on a video conference to discuss the CARES Act. Both calls outlined the funding for state and local governments – considering healthcare, housing, small business, education, student loan payments and more.
Rep. Dean explained how the CARES Act will help Pennsylvania workers and businesses during the COVID-19 outbreak. State and local leaders asked questions and offered input for the next relief package. The House is expected to draft and voted on another relief package later this month.
Municipal Leaders included the following:
Tamara Twardowski, Borough Manager, Trappe Borough

Victoria Trost, Bryn Athyn Borough

Bryan Havir, Cheltenham Township

Crandall Jones, Norristown

Rebecca Smith, Norristown

Angela Madle Long, Bridgeport Borough

Vicky Lightcap, Pennsburgh Borough

Donna Hiryak, Limerick Borough

Keith Truman, Bridgeport Borough

Diane Stevens, Pennsburg

Alan Guzzardo, North Wales Borough

Paul Leonard, Upper Dublin

Mark Hudson, Lower Fredrick

Robert Ford, Towamencin

Robert Duncan, Lower Merion
State Legislators included the following:
Senator Katie Muth

Senator Maria Collett

Senator Daylin Leach

Representative Tim Briggs

Representative Ben Sanchez

Representative Liz Hanbidge

Representative Steve McCarter

Representative Joe Ciresi

Representative Kevin Boyle
Rep. Dean looks forward to working on the second relief package – with the needs of local, state leaders and the communities in mind. As Pennsylvania faces a growing number of COVID-19 cases, it will take the cooperation of all levels of government to properly address this crisis.