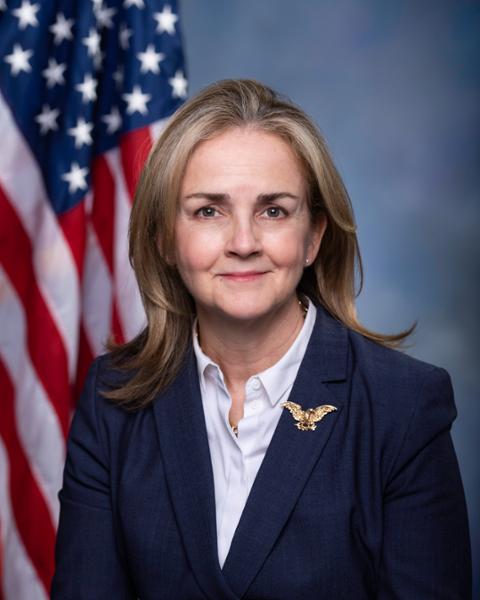 WASHINGTON – Yesterday, the House of Representatives voted to approve Rep. Madeleine Dean's request to fund the first nationwide health study on the consequences of PFAS water contamination. Rep. Dean's provision – which was included in a larger appropriations package – passed by a total of 225-203.
Earlier this year, Rep. Dean co-led a letter to the House Appropriations Subcommittee on Defense requesting $10 million for a nationwide health study on the effects of per- and polyfluoroalkyl substances (PFAS). Today's vote approved an additional $5 million for a total of $15 million for the study.
"Congress is beginning to recognize the urgency of PFAS contamination – a public health crisis in my own district and across the country," said Rep. Dean. "We know that PFAS chemicals are linked to a range of devastating health consequences, and are present in 99% of Americans, but many questions remain unanswered. This study will help get the answers our constituents and their families deserve – and the solutions we urgently need."
This appropriations package now moves the Senate for consideration.
"This gives us the opportunity to bring funding and research to Pennsylvanians in my district, and have a meaningful impact on all those harmed by PFAS contamination," said Rep. Dean. "I am eager to work with the Senate to ensure this funding is included in the final budget, and signed into law by the President."
For decades, the Department of Defense has used firefighting foam containing PFAS chemicals. These chemicals continue to contaminate groundwater in hundreds of sites across the country, compromising drinking water for millions of Americans.
Unfortunately, the Environmental Protection Agency (EPA) has delayed the process of setting federally enforceable drinking water standards. In response, Rep. Dean and other Members of Congress have formed the bipartisan Congressional PFAS Task Force and introduced a range of bills to tackle the issue. In May, Rep. Dean introduced the Toxic PFAS Control Act, which would ban the manufacturing and processing of PFAS chemicals and require EPA to regulate their disposal.
Rep. Dean's appropriations request letter was co-led by four Members of Congress: Brian Fitzpatrick (PA-01), Brendan Boyle (PA-02), Chris Pappas (NH-01), and Fred Upton (MI-06).
The letter was co-signed by 20 Members of Congress: Donna E. Shalala (FL-27), Ro Khanna (CA-17), Katie Hill (CA-25), Sean Patrick Maloney (NY-18), Daniel T. Kildee (MI-5), Antonio Delgado (NY-19), Xochitl Torres Small (NM-02), Steve Cohen (TN-09), Jack Bergman (MI-01), Elissa Slotkin (MI-08), Bill Huizenga (MI-02), Debbie Dingell (MI-12), Peter T. King (NY-02), Conor Lamb (PA-17), Lori Trahan (MA-03), Rick Larsen (WA-02), James P. McGovern (MA-02), Lee M. Zeldin (NY-01), Cathy McMorris Rodgers (WA-05), and Assistant Speaker Ben Ray Luján (NM-03).

###
Contact: Matt Bieber: matt.bieber@mail.house.gov, 202-251-5643