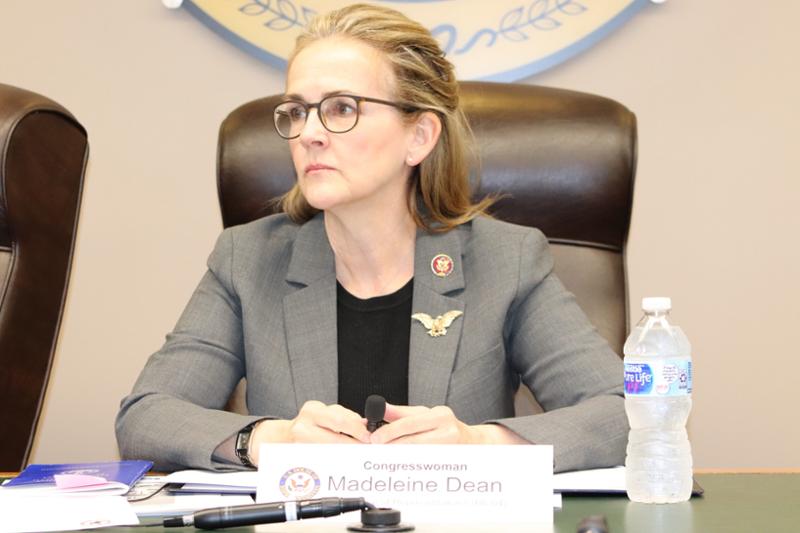 WASHINGTON – This week, Rep. Madeleine Dean took a series of actions to protect Americans' healthcare and promote more robust investments in healthcare research.
Protecting Individuals with Preexisting Conditions
On Thursday, Rep. Dean voted for the Protecting Americans with Preexisting Conditions Act (H.R. 986), a bill to safeguard individuals with preexisting conditions from the Trump Administration's efforts to undermine their health care coverage. Specifically, the legislation would revoke guidance issued by the Trump Administration in October 2018 that encourages states to approve health plans that do not cover preexisting conditions. The bill passed by a vote of 230 – 183.
"Ensuring that our families, friends, and neighbors can see a doctor when they need one – this is one of our most basic obligations. The Trump Administration's efforts to revoke healthcare coverage from millions of Americans – with no replacement in sight – is breathtakingly cruel, and Congress won't stand for it."
Thursday's vote is part of a larger effort by House Democrats to secure and strengthen the Affordable Care Act – and to expand access to quality, affordable healthcare for all Americans.
World Lupus Day

Rep. Dean also introduced a resolution (H.Res. 365) in support of World Lupus Day – May 10, 2019. Lupus is a serious and incurable autoimmune disease that can cause life-threatening damage to any organ in the body. The disease affects 1.5 million Americans and millions more around the globe, yet medical research into lupus – and the discovery and development of safer, more effective treatments – are underfunded in comparison with diseases of similar magnitude and severity.

"Lupus is devastating," said Rep Dean. "It is also poorly understood, even among some members of the medical community. By expanding our research and education efforts, we can develop a deeper understanding of the disease – and support patients and their families more fully."
###
Contact: Matt Bieber, 202-569-2879