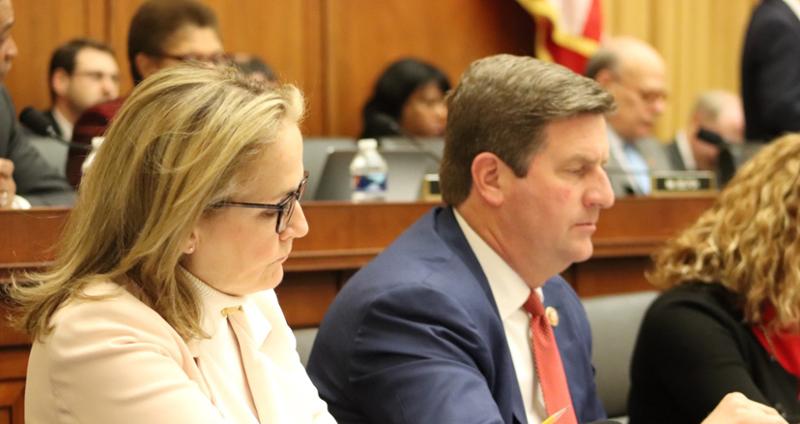 WASHINGTON – Today, Rep. Madeleine Dean (PA-04) expressed frustration at news that Senate Republicans are blocking the inclusion of PFAS provisions in the National Defense Authorization Act (NDAA).
"Earlier this year, the House passed the NDAA," said Rep. Dean. "Thanks to the work of dozens of legislators committed to tackling our PFAS water contamination challenge, the NDAA included measures to phase out PFAS, clean up these chemicals, and establish a clear, nationwide drinking water standard."
"Together, these bills represented crucial steps forward in addressing a public health challenge that affects tens of millions of Americans. Now, Senate Republicans are refusing to discuss these measures," Dean continued.
"The American people deserve better. They deserve a government that addresses public health risks with genuine urgency. Along with my colleagues on the PFAS Task Force, I will continue working to ensure that we live up to this responsibility," Dean concluded.
Background: PFAS chemicals are linked to a range of health consequences, including kidney, testicular, and thyroid cancer, altered liver function, and impaired immune system performance. The chemicals have long been used in a range of consumer products, and the military continues to use aqueous film-forming foam (AFFF) in firefighting training exercises.
Rep. Madeleine Dean is a mother, grandmother, attorney, professor, former four-term member of the Pennsylvania House of Representatives, and U.S. Representative for the Fourth District of Pennsylvania.