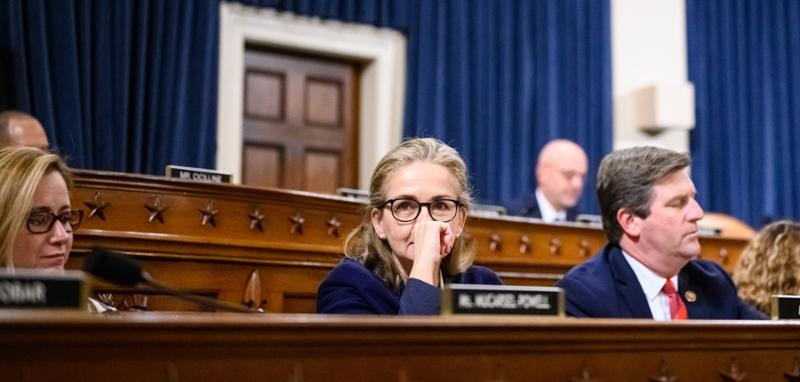 WASHINGTON – Today, Rep. Madeleine Dean (PA-04) voted in favor of legislation to fund the federal government in Fiscal Year 2020. The first agreement - H.R. 1865 – passed by a vote of 297 - 120. The second agreement – H.R. 1158 – passed by a vote of 280 - 138.
"Though not perfect, today's budget agreements make strong investments in our country's future – giving working families a better chance at a better life and protecting our nation," said Rep. Dean. "I am especially pleased that, for the first time in 20 years, Congress will invest $25 million for gun violence research at the Centers for Disease Control and the National Institutes of Health, and that my office was able to lead the effort in securing $10 million for the nationwide CDC health study on the impacts of PFAS exposure."
"I am disappointed, however, that not all Department of Homeland Security accountability provisions were included in the final agreement and will continue to fight for humane treatment of migrants and oversight of this administration."
The two budget agreements also include provisions that address many of Rep. Dean's top priorities:
Increased funding for the Bureau of Alcohol, Tobacco, Firearms, and Explosives (ATF) to combat gun violence, for which Rep. Dean led a letter.
Increased funding for Community Development Financial Institutions (CDFI) to assist people with disabilities—an effort led by Rep. Dean during the appropriation amendment process.
Protecting and securing our election systems with $425 million for election security grants to states.
Fully funding the 2020 Census, with $7.6 billion to ensure a thorough and accurate count.
Strengthening America's infrastructure by providing more than $61 billion for infrastructure investments through dedicated trust funds, which will create jobs and improve safety.
Funding the Land and Water Conservation Fund at its highest level in 15 years.
Strengthening public health, expanding access to health care, and carrying out lifesaving research, with $95 billion in funding.
Combating the opioid crisis with $1.5 billion in funding for State Opioid Response Grants.
Honoring our responsibilities to veterans, providing $80 billion for VA medical care, including funding to provide homelessness assistance, suicide prevention and outreach, and gender-specific care.
"Now that the House has passed this budget, I urge the Senate to pass it and the President to sign it into law. The American people are counting on us," said Rep. Dean.
Rep. Madeleine Dean is a mother, grandmother, attorney, professor, former four-term member of the Pennsylvania House of Representatives, and U.S. Representative for the Fourth District of Pennsylvania.