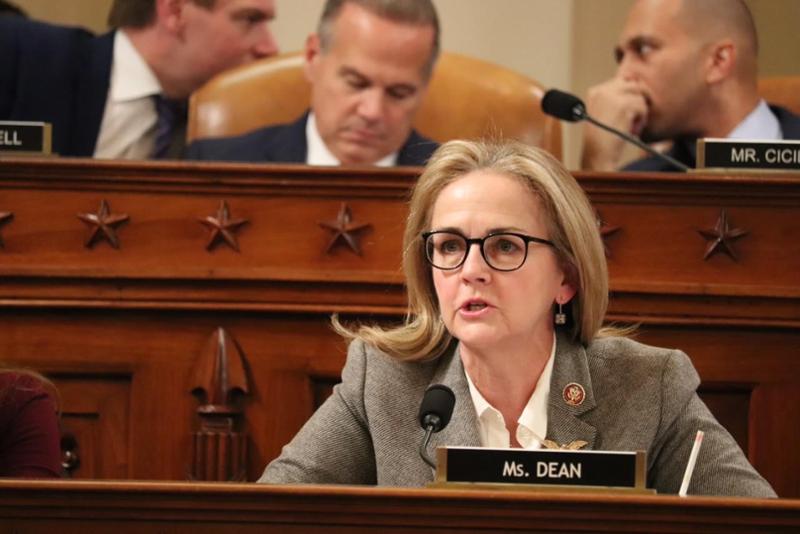 WASHINGTON – Today, Rep. Madeleine Dean (PA-04) voted for H.Res. 755, Articles of Impeachment Against President Donald J. Trump. The two articles were introduced by the House Judiciary Committee, of which Rep. Dean is a member.
"The facts are uncontested," said Rep. Dean. "President Trump withheld essential military aid to Ukraine – a democratic ally under siege from Russia – in exchange for help with his 2020 re-election. Then, when he was caught, President Trump refused to cooperate with Congress's Constitutionally-manded oversight, effectively declaring himself above the law."
"Today's articles of impeachment address the President's misconduct – both his abuse of power and his subsequent obstruction of Congress," Rep. Dean continued. "Today is not about punishment or hate. It is about love. Love of country. It's about protecting this country and our precious Constitution for all the Americans yet to come. No one wishes to be where we are today – but this is where we are called to be," Rep. Dean stressed.
"Our democracy is rooted in the principle that no one is above the law, and today, we are called upon to defend that principle. We depend on our Constitution – and it depends on us," Rep. Dean concluded.
Rep. Dean's full opening remarks can be found here.
Rep. Madeleine Dean is a mother, grandmother, attorney, professor, former four-term member of the Pennsylvania House of Representatives, and U.S. Representative for the Fourth District of Pennsylvania.