GLENSIDE, Pa. — Each spring, the United States House of Representatives sponsors a nation-wide Congressional Art Competition to highlight the remarkable talent of high school students in each district. To honor the participants from Pennsylvania's Fourth District, Congresswoman Madeleine Dean hosted an art exhibit and reception at Whitemarsh Art Center for students, teachers, and families.
This year's winner is CiCi Fang from the Hill School for her piece, "Who Survives.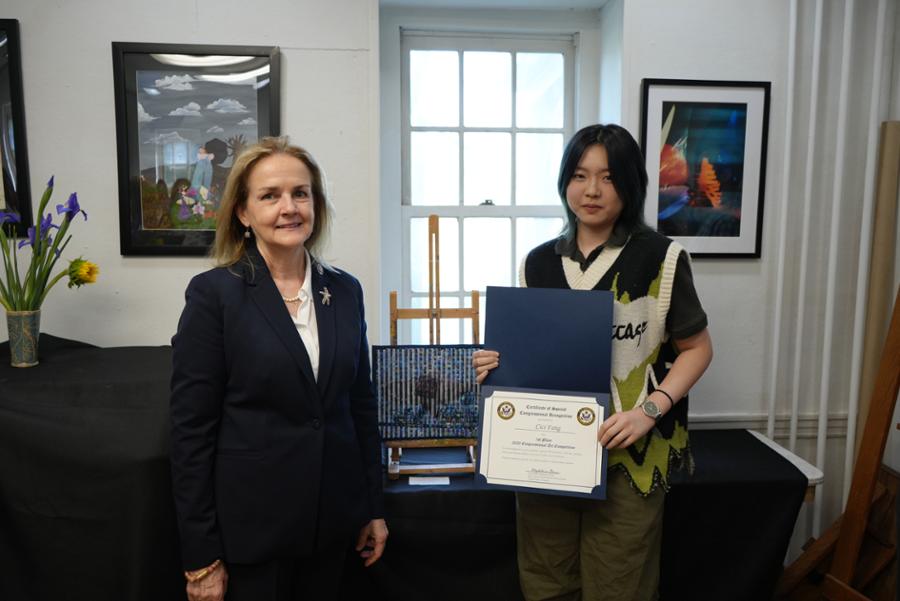 The Runners-Up are:
Sarah Layson for "Blooming Gaza"
Adelyn Sim for "Out of Box"
Jillian Richards for "Bone and Tides"
Joseph Terri for "A Morning in Philly"
Anastasia Baranovskaya by "Reunitement
Caroline Brand for "State of Mind"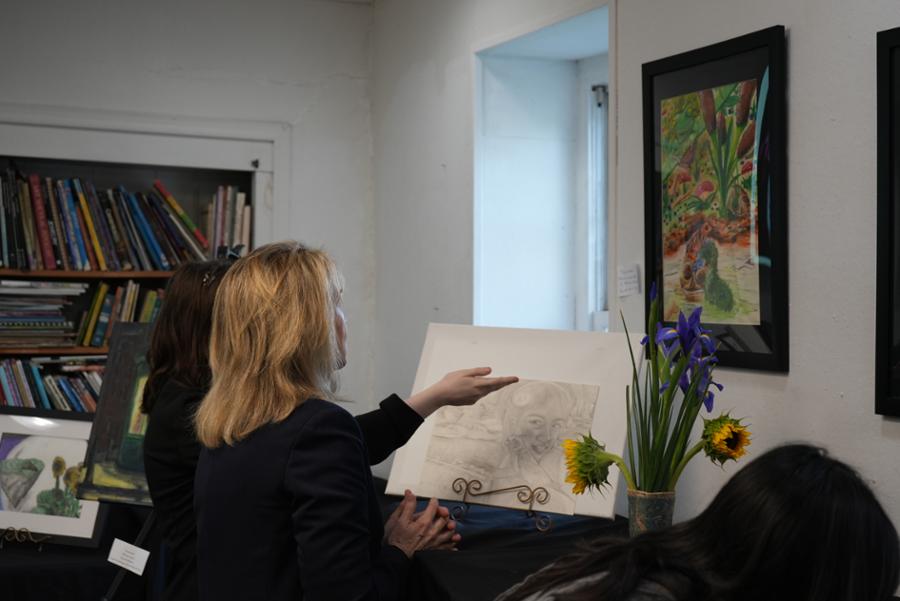 "Our students are creative, passionate, and driven—and every year, I'm amazed by the talent in our Congressional Art Competition," Rep. Dean said. "I was delighted to meet with our artists, as well as their families and teachers, and to hear about their inspiration and craft. Thank you to all of our students for their participation, and a special Congratulations to CiCi for her impressive work!"
"My artwork, Who Survives, is a double-sided artwork that explores the survival of whales and local lobstermen with the mixed medium of acrylic and digital art," CiCi said. I am very grateful for this opportunity to gather more people to join my thinking on environmental issues in the U.S. Capitol."
CiCi's artwork will be displayed in the U.S. Capitol for one year. The artwork from the runners-up will be displayed in Congresswoman Dean's district offices in Glenside and Pottstown.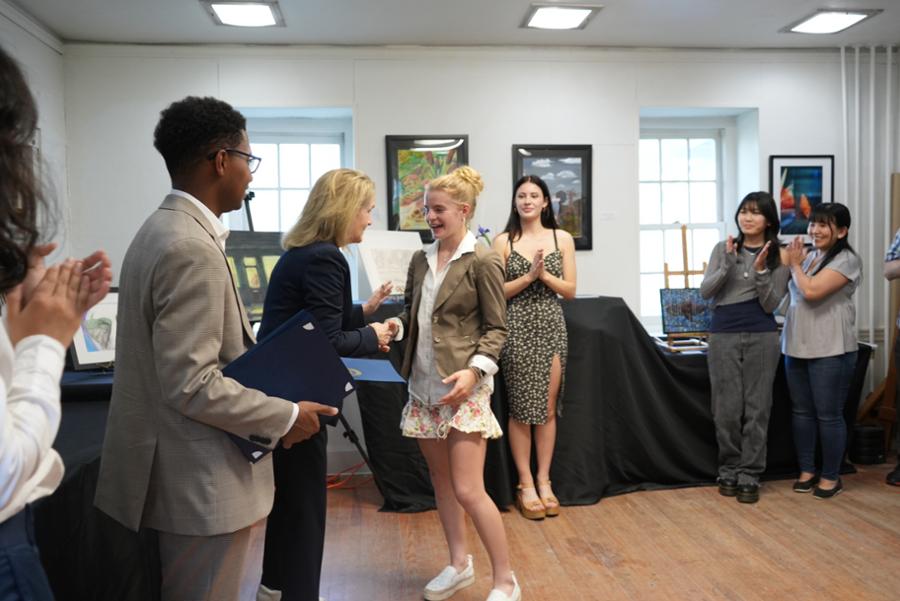 The Congressional Art Competition was judged by Margaret Griffen, Executive Director of the Cheltenham Center for the Arts; Lauren McCardle, Executive Director, Ursinus College's Philip and Muriel Berman Museum Of Art; and Wenlan Jin, The Hill School student and the 2022 Congressional Art Competition winner.
To view the 2023 finalists' work and to learn more about the Congressional Art Competition, please visit Congresswoman Dean's website.
Rep. Madeleine Dean is a mother, grandmother, attorney, professor, former four-term member of the Pennsylvania House of Representatives, and U.S. Representative for the Fourth District of Pennsylvania.